Blogs
USB Jump Drive, Stylus & Ballpoint Pen
Files too big to email, or client needs to have personal service? Take them with you in this pen with built-in flash memory. The storage space ranges from 1GB to 32GB, while the stylus and executive look come standard;
Denture / Retainer Case
Includes a rinsing basket so you can quickly and easily lift out your dentures, retainer, mouth guard, Invisiline or night guard without touching your cleaning solution.
Mini Scissors May 31, 2020
Tiny but mighty, this pair of mini scissors slices its way through string, paper, fishing line and yarn. Considering how handy it's proven around the house, it's a great fit for real estate and travel agencies.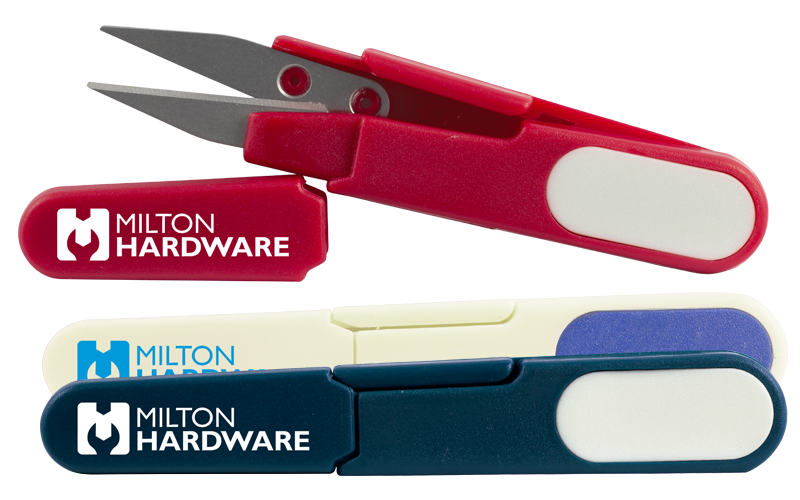 Bamboo Straw With Seeded Paper May 15, 2020
With a nod to sea turtles everywhere, this bamboo straw with seeded paper is perfect for eco-friendly promos. The straw is reusable and the
seeded card is plantable and biodegradable.
What's up, Bud? Apr. 22, 2020
Forget tangled cords, these Bluetooth earbuds are wireless, come in a laser engraved case and offer three hours of listening time. Perfect for travel-related promos and the 18- to 24-year-old demographic.
Personal Medical Journal w/ Leatherette Cover March 23, 2020
Personal Medical Journal,3-1/2"x6-1/2" saddle stitched. Health history. Hospital listings. Physician listings. Current prescriptions. Medical power of attorney. Insurance information. Religious affiliations. Surgical history.
Silk bottle drape Feb. 25, 2020
This silk bottle drape goes around the neck of a wine bottle and catches drips before they fall onto a nice clean shirt or white table cloth. Drapes can be customized for restaurants, vineyards and wine distributors.
Rolling Suitcase Stress Reliever Feb. 17, 2020
Take the stress out of travel with this suitcase shaped stress reliever. Your clients will have hours of fun and amusement at home, in the office, and everywhere in between.
Cup Holder Trash Can Feb. 7, 2020
Handy mini car trash can that fits in any cup holder, push open lid. Removable top for easy cleaning. Available in Blue and Black. One location imprint only.
Combination lock Jan. 29, 2020
Secure your luggage, laptop, backpack and more with this 3 digit programmable combination lock. Coil cable. One color imprint only.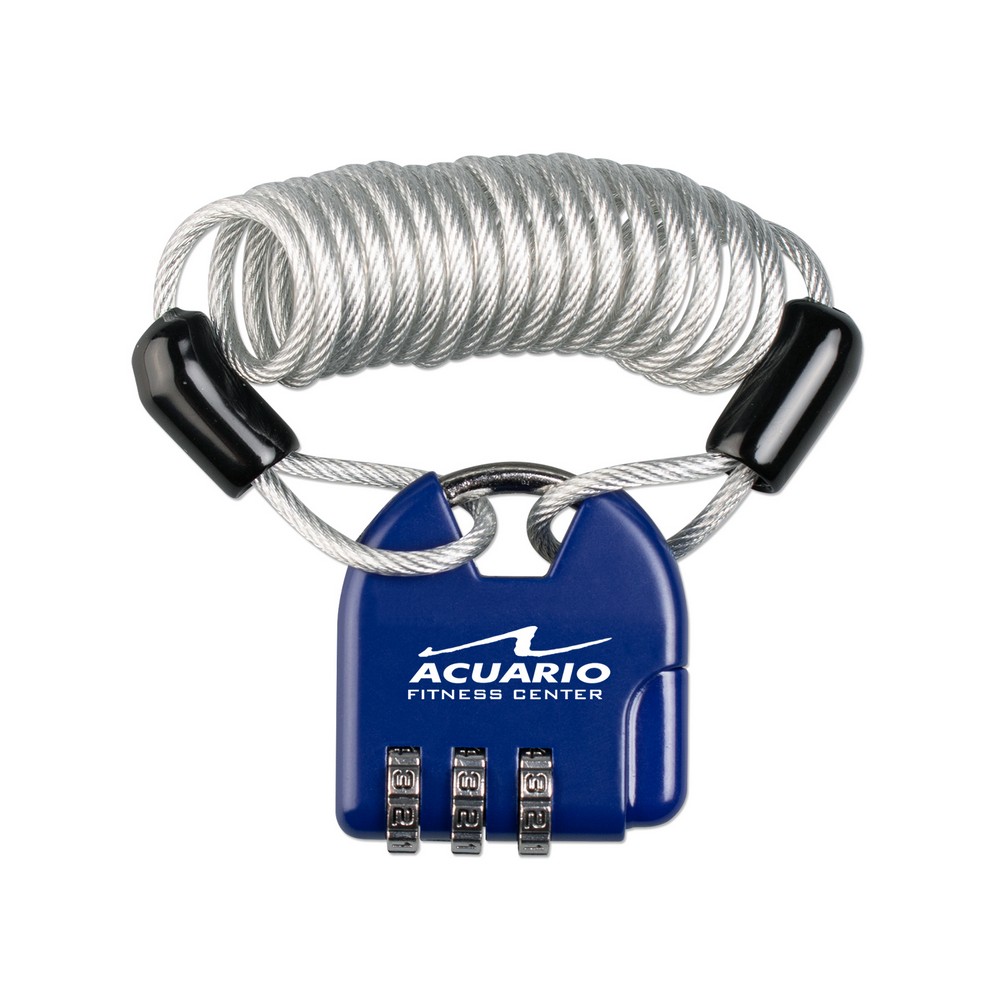 Toiletry Organizer Jan. 21, 2020
Smart looking and resilient, these must-have organizers are roomy enough to accommodate full-size bottles and plenty of other toiletries with a variety of pockets and elasticized holders. Easy to use and wipe clean, they also stand upright on the counter or hang with the included metal hook
Head lime squeezer Jan. 13, 2020
Simple yet ingenious, this lime squeezer allows anyone to squeeze his/her green piece of fruit right into a drink without getting their hands sticky.
And no more shoving a piece of lime down a bottle neck. Comes in three "heads" – lime, football and alligator. Spot on for bars, football season promos or as a gift with beer purchase.
Eye-Catching Calendars Jan. 2, 2020
Write on/wipe off calendars can be crafted into any custom shape, like your logo/mascot or icon for your industry. The lamination allows users to circle important dates or jot down notes.
Mini Permanent /temporary pockets Dec. 22, 2019
If you can't find the perfect pocket T-shirt, you can dress up any tee, sweatshirt or polo with a permanent or temporary pocket. The best part about this is it's completely customizable because of the dye-sublimation printing method.
LED Lighted Beanie Dec. 13, 2019
Patented LED technology with fleece beanie with the perfect hands free flashlight. Soft, moisture wicking lining will pull moisture away & keep you warm and dry. When you click the on/off switch. 2 of the LEDs angled down at 55 degrees to light up your hands for close tasks, 2 LEDs are aimed forward to light distance to 72 feet away. 4 CR2032 coin cell batteries hidden in the band provide up to 68 hours of life, easily replaceable.
Clip with calculator Dec. 4, 2019
This clipboard includes a dual power calculator clip, making it an essential tool for exhibitions at interior and home design shows.
Computer Mouse Container Nov. 26, 2019
Here's a fun giveaway for tech companies and tech conventions: a clear plastic computer mouse container (CMC-MMM) filled with M&Ms or other sweet treats.
Reversible Light Up Umbrella Nov. 17, 2019
Reverse open/close technology ensures that your wet umbella will drip away from your car, your floors, and you. Double layer polyester fabric ith reflective tape edges and perforalted liner, resilient fiberglass frame designed to stand up t the strongest winds: easy open push button, led flashlight handle with two modes.
Music Wireless headband Nov. 8, 2019
Great for runners or outdoor activities, the music wireless headband will warm and protect your ears during cool weather, while you jam out comfortably to your favorite tunes. It eliminates the aggravation of headphones being shaken out of place by the momentum of running and also includes a microphone and on-headphone controls with prime space for a center focus logo.
Lanyard drive Oct. 30, 2019
Rope in new business and reward the loyal customers you've already got with this Lanyard Combo customized USB flash drive. The unique design of this lanyard is ideal for recipients who wear corporate ID badges and need to keep them handy at all times. Choose to have your logo printed on this customized USB flash drive, on both the plastic clasp and the neck strap of the product.
Flash band drive Oct. 22, 2019
Provide customers with an easier way to remember their USBs, while providing them with all day band exposure. The band drive is a customized USB flash drive fashioned into a durable, rubber bracelet that doubles as a accessory. Personalize the bracelet with custom color choice and capacity sizes ranging from 64 MG to 32 GB.
Sunglasses with a soundtrack Oct. 14, 2019
Meet Bose Frames!
These glasses are fun, fresh and fashionable, but they are most sought-after for what you can't see. They provide users with a musical, narrative or ambient soundtrack that is nearly undetectable by others. Sunglasses with a Soundtrack. Play music, take calls, and enjoy the sun with UVA/UVB protection.
Big grocery bag Oct. 6, 2019
Discover the convenience of using these reusable grocery bags while shopping instead of environmentally unfriendly plastic or paper bags. Made from 100% polypropylene, these bags are food safe, mold, mildew, water and stain resistant and hold up to 40 lbs. Plastic hooks are built into the sides of the bag that lock onto the sides of a shopping cart to hold the bag open for easy sacking. Features large carrying straps, hard bottom to stand bag upright, side pocket to hold coupons or shopping lists, velcro strap to secure bag while transporting preventing spills or damage. Folds up for easy storage when not in use. Price includes your one color/location imprint. NOTE: multiple color imprints are not available. Available in green, blue, red or black. Individually polybagged.
Lapel pins Sept. 27, 2019
This custom offset full-color lapel pin allows an organization to stand out. Ideal for displaying nonprofit affiliation, years of service and more. It can be created with any shape or size.
Flip-flop Sept. 19, 2019
Flip-flops are a must-have beach accessory. This pair is available with a "logo sole" that leaves an imprint in the sand. Great for community organizations.
Unique retirement gift Sept. 10, 2019
Looking for the next cool retirement gift? How about a 45" x 57" jersey-shaped banner/ Display in gyms, at playing field, in man caves, dens and more. Makes a great in-stadium giveaway.
Crystal skeleton clock Sept. 3, 2019
This custom crystal clock can be laser-etched with logo and personal message, and is elegantly designed, sure to be displayed proudly on any desk or workstation.
Soccer scarves Aug. 26, 2019
Soccer scarves aren't just common across the pond – they've gained popularity in the states for pro and amateur clubs alike. Youth organizations can use them as an incentive to sign players up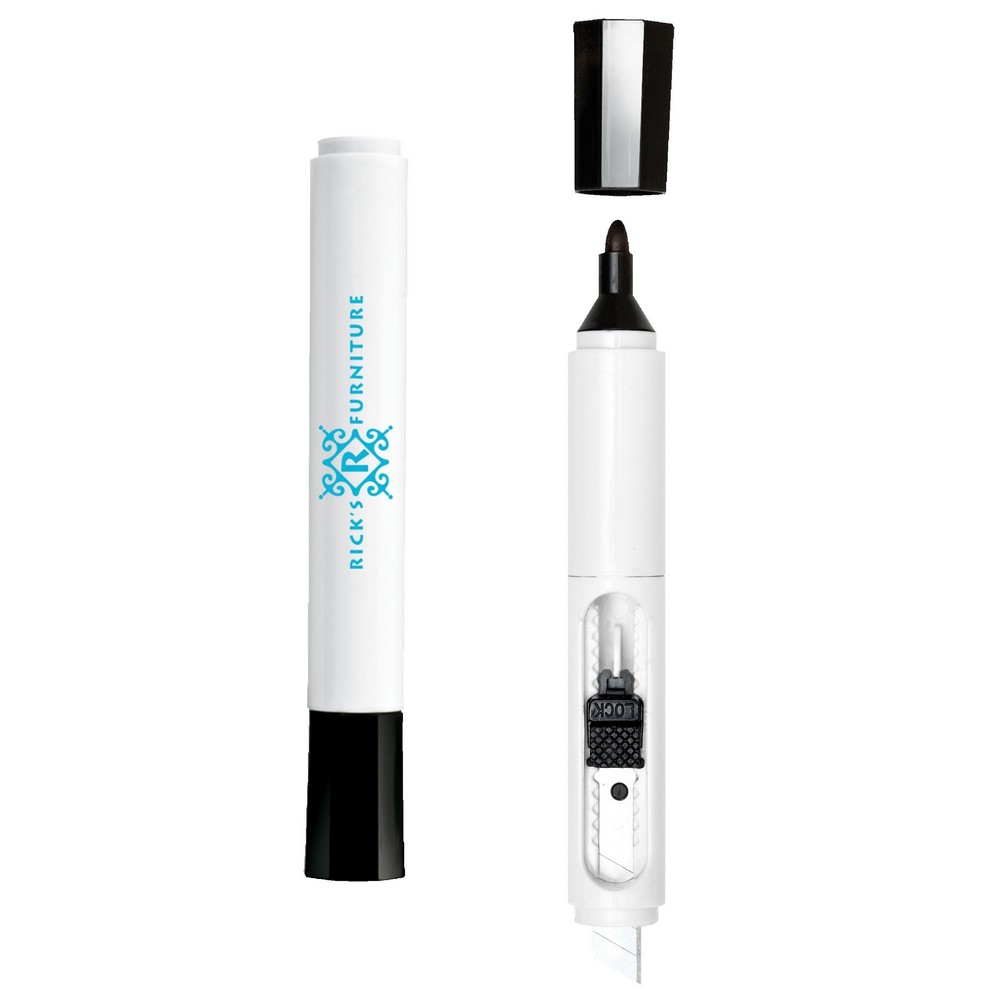 Double duty Aug 18, 2019
Warehouse and shipping & receiving workers would appreciate this two-in-one marker/cutter The felt-tip marker includes a four-section blade on the opposite end.
Tea Time Aug. 17, 2019
Tea drinkers will love this sleek tea infuser. It resembles a heart, offering style and function. A great gift for coffee and tea shops.
Straw Aug. 9, 2018
The straw is very popular these days. We can provide you different kinds of straws, such as keychain type.
Pick a Winner July 30, 2019
This toothpick dispenser is loaded with a dozen toothpicks and includes a thumb slide mechanism to remove them. Ideal for restaurants and as a trade show giveaway.
Eye Mask July 22, 2019
This contoured sleep mask features an adjustable elastic strap with touch fastener closure, with one size fits all. It's made of a soft cotton, polyester and foam material with a sponge padding. Imprint your company name and logo over one or both eyes of the eye mask to promote travel agencies, airlines and medical groups.
Meal Prep Cooler Bag July 12
It makes it easy to store it day's worth of food for folks on the go. It includes large cooler, bottle with flip-top lid, pill box, two sack or sauce containers, two larger meal containers with removable dividers, and two spoons. Food containers are refrigerator, freezer and microwave safe, top dishwasher dish safe, and BPA free.
Happy 4th of July! July 4, 2019
The event table June 22, 2019
You can never have too many pockets, especially at a tailgate or other outdoor event where you need a spot for your phone, keye, snacks and more. This even table offers four drink holders, with a soft shelf underneath for added space. The table top easily pops into place. When not in use, the legs/frame and table top folds down to fit inside the zippered carry bag.
Keychain Cable June 13, 2019
Check out this 4-in-1 Keychain Cable. Featuring a Micro USB/Lightning Combo Connector and 2 Type C Connector, you can make sure Apple and all Android phones and tablets are charged at all times. The Micro USB/Lightning Combo Connector & type C Connector are actually magnetized and sticks to the USB & Type-C Connector and holds the Keychain ring so you can have this cable hooked to your bag, purse, keys and more to take it anywhere you go. Having 2 Type-C Connectors means you can charge your device via a Type-C port or standard USB port. You can have your logo imprinted the front side of the non-USB Connector piece
Auto Flashlights June 4, 2019
Thanks to their tailored use for automotive needs, these flashlights are a match made in heaven for:
Car shows
Car dealerships
Insurance agents
Auto body and collision repair
LED Cap Lights May 26, 2019
While on the smaller side, their simple design and easy placement makes them perfect candidates for:
Installers
General contractors
Electricians
HVAC repairemen
LED Lanterns May 17, 2019
Boasting a large illumination area, these brilliant promos are ideal for:
Campers
Local scout groups
Corporate safety programs
Hiking trails and campgrounds
LED Work lights May 8, 2019
Because of their benefits for workers who need to use their hands, work lights make great gifts for:
Plumbers
Carpenters
Home inspectors
Boaters
Car mechanics
LED flashlights Apr. 30, 2019
These easy-to-use promos are perfect for occasional power outages or maintenance jobs, making them great giveaways for businesses like:
real estate agencies
home repair
car dealerships
rental properties
Cork bottle opener Apr. 23, 2019
When asked why recipients keep a promotional gift, 82% say because it's useful. This cork bottle opener is perfect to keep. It has a distinguished look. Lasers to black with great contrast. Includes a corkscrew, bottle opener, foil knife and boot lever.
Nothing to wine about Apr. 15, 2019
Liven up to the next vineyard or winery promotion with this stainless steel stemless wine cup. The BPA-free cup holds a healthy 16oz pour and includes a lid to avoid spills.
Cruise & chill Apr. 5, 2019
This boat tote features a 600D polyester exterior with heat-sealed PEVA lining, a front zippered pocket, a zip closure main compartment, 26" long 2-ply dual colored handles and a Coleman® lantern graphic on the front. Holds 28 cans. It has a 14"W bottom. 16" W x 13.5" H x 8" D
Custom luggage case cover Mar. 27, 2019
Turn branded message into the perfect travel companion with our Custom Luggage Case Covers! Add your custom full bleed graphics in eye catching dye sublimated printing that will cover the entire case. A highly effective display solution that will help your brand travel far and wide! Zipper at bottom. 23" W x 26" H
Security webcam cover Mar. 18, 2019
Just about every device we carry around or work with there days has a front-facing camera. To give yourself a little more privacy (or avoid accidentally snapping an unplanned selfie), the webcam cover adheres right to your screen. It also protects the camera for when you do want to take selfies. Slide To Open/Close
Fun day at Beach Mar, 10, 2019
The fun kit has everything you need for a fun day at the park, beah or just your own backyard. There is plenty of space in the drawstring bag thanks to side mesh pockets, and you can stay hydrated with the sports bottle or toss around the flyer.
Straw Set Mar. 1, 2019
As more and more places phase out signal-use plastic straws, it's important for customers to bring their own. For those who aren't into paper straws (or want to stay completely waste-free), these straws are a must-have.
The 5 piece stainless steel straw set includes a 6oz. cotton drawstring carry pouch, a cleaning brush, 2 stainless steel straws (straight straw, 9 1/16"; bent straw, 9 7/8") and a silicone tip for the straight straw. This set makes for a timely gift on its own or together with a drinkware order.
Fanny Pack Feb, 21, 2019
Fanny packs are in style again. what did we say about 1997?) That is not a joke. Take a look at some of the most influential people in fashion, and you'll probably notice a fanny pack eventually.
Made Of 600D Polyester. Double Zippered Main Compartment. Front Flap Organizer Compartment With Hook And Loop Closure, Includes 2 Zippered Pockets, Clear ID Holder, 2 Card Slots And Pen Loops. Zippered Back Pocket. Adjustable Waist Strap. 51" Maximum Belt Size. Spot Clean/Air Dry. 13" W x 5 1/2" H
Letter opener Feb. 12, 2019
Papercuts are for people who don't work with awesome businesses, so you should never get them. Instead, we suggest a branded letter opener. There are many styles of these available, including the sleek crystal one. It can be engraved or printed with your logo.
Cooling Eye Gel Mask Feb. 4, 2019
Eye masks are an important part of many relaxation rituals. These eye masks aren't just for sleep, they are made of cooling gel to help reduce eye swelling and refresh your mind. The cool gel means these are more effective than the traditional cucumber slices you see in movies, and you can pop this product in the freezer to use it, again and again.
20 oz Bottle & Solar Lantern Jan. 27, 2019
20 oz durable plastic bottle and lid contains powerful 3-level light. The Solar panel on lid recharges light and provides up to 10 hours of light. Light can also be charged via cable. It is FDA certified and BPA free.
Wine O'Clock Jan. 18, 2019
The electric wine opener makes stubborn corks a thing of the past as you open bottles at the press of a button. Extract the cork and release it from the corkscrew with push-button ease.
Operated by 4 AA batteries.
3 in 1 wristband Jan. 10, 2019
A cool event giveaway, this 3-in-1 band (Hide-100) functions as a wristband, beverage wrap and wallet - thanks to its zippered pocket to stow money inside.
Aluminum Straw Jan. 2, 2019
Want a product that's trending and on point? Then
look no further than aluminum straws (STRS, STRSB).
As cities and businesses ban plastic straws, there will
be huge demand for replacements. These aluminum
straws – straight or bent – come with a cleaning brush
in each set and optional silicone tips. Start with restaurants
and coffee shops.
Sound-Activated LED Badge Dec. 24, 2018
Our head turning Blue Sound Activated LED Badge (LIT4460 is sure to bring light to your nighttime events. Each LED badge measures 4.5" high by 3" wide and comes on a 38" white flat fabric breakaway lanyard attached. Slide the switch up for sound activated lights. Slide the switch down for steady on lights. The blue LED light at the top of the pendant lights the badge throughout the night making your logo pop at any nighttime event. Not only for parties but good for runners, dog walkers, and giveaways!
Illuminated stylus pen Dec. 15, 2018
Call attention to a company logo with this illuminated stylus pen (579). The engraved logo lights up with a rainbow of color.
Glow full zip hoodie Dec. 6, 2018
Take an apparel program to new heights with this glow full-zip hoodie (8668) with electroluminescent piping on the placket and hood and three light-up settings.
Full Color Lanyard Nov. 28, 2018
This full-color dye-sublimated lanyard (L458) comes with one of three different clips – swivel hook, badge clip or trigger hook. A great promotional giveaway item, the lanyard color can be pms matched in any color for your convenience. Perfect for any trade show, sporting event, camp and more, customize with an imprint to get your brand noticed!
Light-Up 20 oz Bottle & Solar Lantern Nov. 20.2018
This 20 oz. bottle (DBT-LU18) includes a powerful three-level light in the lid. Charged with a cable or the built-in solar panel, it affords 10 hours of illumination. Includes rubber carrying handle. FDA certified and BPA free.
Safety Made Nov. 11, 2018
Ward off sickness with a flu kit (H22) that includes cough drops, disposable thermometer, tissues, hand sanitizer packet and hand wipes. Ideal for trade shows and winter events.
Tariffs: Impact for the Promo Industry Nov. 3, 2018
We're committed to minimizing the extent of the increases, but unfortunately, some level of increases will be inevitable.
Tariff Timeline
April 2017
The U.S. Trade Representative investigates whether steel/aluminum imports pose a threat to national security.
August 2017
The U.S. begins a formal investigation into certain policies and practices of the Chinese government tied to technology transfer and intellectual property.
January 2018
President Trump issues a 30% tariff on solar imports after U.S. manufacturers petition for relief.
March 2018
U.S. imposes tariffs on imported steel and aluminum from all nations, including China. In response to U.S. action on steel and aluminum, China places tariffs on $3 billion of U.S. goods.
May 2018
Joint talks in Washington lead to the U.S. agreeing to hold off on tariffs, as China says it will significantly increase purchases on goods made in the U.S.
June 2018
After disagreements about previous deals, the U.S. announces tariffs on $50 billion in imports from China. Trump threatens more tariffs if China retaliates. China does. Trump announces the U.S. will put tariffs on another $200 billion of Chinese exports.
August 2018
Trump threatens to increase the proposed tariff on $200 billion of Chinese imports to 25%, up from 10%. China unveils a list of $60 billion worth of U.S. imports it plans to apply tariffs on if U.S. follows through on threats.
September 2018
Effective September 24, U.S. announced a 10% tariff on $200 billion of Chinese exports until the end of 2018. Tariffs will rise to 25% afterward.
Northern Light Pens Oct. 26, 2018
Everyone dreams about seeing the Northern Lights. Why don't you give the this pen instead? It's not quite the same as the real thing, but it's a start.
The pen has touch screen stylus on end of cap and LED flashlight in opposite end. Cap has a clip to attach to clothing or paperwork Soft tip allows you to use with your touch screen device

Frosted Silicone Oven Mitt Oct. 18, 2018
This oven mitt will surely remind people that pumpkin-spice-everything season is upon us. The ambidextrous friendly product can withstand temperatures up to 482 degrees, curing any straight-out-of-the-oven baked goods cravings.
Sliding measuring spoon Oct. 10, 2018
Skin the 10 different masuring tools you use while baking. With one simple slide, this all-in-one measuring spoon will hae your wondering why you never thought of this idea before.
How to decorate or mark on products Oct. 2, 2018
Below are the methods used on medical, aerospace, military, industrial, automotive, promotional, commemorative and commercial industries:
4-Color Process
Acid Etching
Debossing
Die Striking
Direct To Garment
Embossing
Embroidery
Engraving
Etching
Flexography
Full Color Digital
Heat Transfers
Hot/Foil Stamping
Laser Engraving
Laser Etching
Lithography
Offset Printing
Pad Printing
Rubber Stamps
Sandblasting
Screen Printing
Special Effect Printing
Sublimation
Collapsible water bottle Sept. 24, 2018
Polyethylene collapsible water bottle with polypropylene lid and rubber spout. Holds up to 28 Oz. when fully expanded, or 16 Oz. when collapsed. Screw-on lid with drink-through push/pull spout. Always have lid off or spout open when expanding or collapsing bottle
PopSockets Sept.15, 2018
The Aluminum PopSockets® Mount enables you to mount your phone to your dashboard, mirror, refrigerator, bedpost, wall, or locker. Your Aluminum PopSockets® Grip will snap easily into and out of your Aluminum PopSockets® Mount to enable hands-free viewing. The Aluminum PopSockets® Mount attaches to surfaces with a single-use 3M VHB adhesive; it can be removed without leaving any residue with fishing line or dental floss.
Spinning pens Sept. 6, 2018
Once you pick the pen up, you can't put it down. The ergonomic, easy-to-use, thumb spinning action is highly addictive and oh- so-fun. Better than a fidget spinner, the Spinnit Pen keeps you focused and productive while taking notes, writing papers or sitting in on yet another conference call.
3-1 tape measure with pen and level Aug. 28, 2018
Record measurement results easily with this 10ft retractable, locking tape measurer. Built-in level. Includes 1-2/4" x 1-3/4" yellow sticky memo pad, mini pen and metal belt clip. Locking button keeps the tape in place. Clear flip-top cover protects the memo pad.
Thermal jacket Aug. 20, 2018
Cold days on construction sites are a little less bracing for teams that wear the Dickies' men's thermal lined hooded jacket. The 80/20 cotton-poly fleece jacket is lined with 60/40 cotton-poly thermal knit fabric, and the three-piece hood has a matching self liner. Handwarmer pockets,, and ribbed cuffs and a washband keep biting winds at bay.
And add your logo either screen print or embroidery.
Garden Banners Aug, 12, 2018
Advance you brand with this 12" x 18" custom double sided garden banner! Constructed of the best quality acid dye inks and printed on high quality knitted polyester this banner can be customized with your full color artwork for a truly unmissable promotional look. It will create a striking display in a wide variety of public area.
Multi-photo year in view calendar Aug 3, 2018
Showcase your company's best work, products, or services. List trade shows, service dates and special events that pertain to your audience. Distribute to your prospects and targeted audience. Build your brand and name recognition all year long.
It's time to start thinking and ordering calendars for 2019.
Ice Cooler with seat July 26, 2018
The unique Ice River cooler features a 18 can capacity and doubles as a portable seat! An ideal accessory to have at tailgates, parties, and other outdoor events. Designed with an adjustable padded shoulder strap, it folds flat while not in use for convenient storage and portability. May be customized with your company name and logo. 11W x 14.5"H x 11"D." Seated load capacity about 225 pounds. -
Wireless charging mouse pad July 18 2018
We are all about multitasking. This is why the mouse pad is so cool.
Just place your phone on the corner of the mouse pad and your phone will begin to charge. You have plenty of room left for your mouse.
Works with devices equipped with Built-in a Qi-compatible receiver.
Cube highlighter set with magnets July 9, 2018
We'll admit we probably don't need any extra distractions when we're cramming in the library, but we figure we can take a few study breaks with this three highlighter set in the shape of a Rubik's cube.
Spirit Clakker Gloves June 30, 2018
Featuring a hard plastic disc on each palm, these gloves will make a clamorous complement to "Let's go (home team)"chants. They will help fans pass the test of being committed supporters with flying color.
Mouthguard June 21, 2018
Master Mouth Guards use soft Ateva EVA co-polymer material. The mouthguard features the same firm-fit molding that aids in the prevention of concussion and also provides added comfort and flexibility. Boil and bite technology provides a custom fit. Available with or without strap. One size fits all.
Great promotional item for dental clinics, schools & education, insurance companies, sports camps, or recreational sports leagues.
Mini Shopping Cart June 13, 2018
The shopping cart seat opens and closes just like a real shopping cart, and wheel moves around. You can put office supplies inside.
This is great to promo online shopping. If your company has an online store, send this cart with your logo to your customers to promote your company.
Coloring Puzzles June 5, 2018
Puzzle comes assembled and is shrink wrapped to a four pack of crayons. 9 piece puzzle, printing is black on white.
Good for schools, nutrition programs, health organizations, hospitals and doctor offices,
Money Clip May 28, 2018
Metal money clip with silicone band for extra holding. You can put cash with band and credit card in the middle. RFID proof. Your logo can be put in engraving area.
Great for the people on the go.
Test Tube as Office Supply May 18, 2018
Bring great chemistry to your workplace with Office Accessories that Work. These lab style test tubes bring a Scientific Solution to boring office space organization.
This fun and creative desk accessory consists of clear, unbreakable test tubes; with cork stoppers, that are pre-filled with paperclips, pushpins and binder clips.
This office supply set makes a unique and stylish statement for your desk and comes displayed in a Handsome contemporary Cork base. The test tubes can be re-filled by the recipient with office stationery supplies
Waterproof Phone Bag with Speaker May 10, 2018
Protect your phone from water today! Whether you are stuck in the rain, or on a ride at the amusement park, this handy protective bag, will save your phone.
Puzzle Therapy for All Ages May 2, 2018
Unique design provide smooth touch and good corners cutting, with bright color highlights the cube. Great for testing both your patience and mental skill and perfect gift for friends, family.
Safety Alarm Key Chain April 24, 2018
This is a great self-defense item for any age. The key chain can easily be attached to backpacks, purse or car keys. It has a built-in LED light to help in dark/low light areas. In case of emergency simply pull the pin to sound the safety alarm.
Color Me Magnetic Coaster & Bottle Opener Set Apr. 16, 2018
Pull this magnetic coaster from the fridge door, pop open a cold one and place both on a counter or coffee table. And you can do the coloring.
One more round beverage wrench Apr 7, 2018
Whether the next round is on the fairway or the clubhouse, this beverage wrench with six tees and carabiner comes in handy. A nice giveaway for any pro shop.
Sky's the limit Mar. 31, 2018
Naturally the airplane clock is perfect for the aviation and travel industry as part of promotions "soaring to new heights."
Sand Timer Pens Mar. 23, 2018
You will love watching time pass with this promotional giveaway. A ballpoint pen with floating sand timer in top barrel section and metal barrel.
Silicone Slap Stylus Bracelet-Ballpoint Pen Mar. 15, 2018
The slap bracelet ballpoint pen with a heart-shaped cap is made of silicone,the slap stylus can be worn fashionably as a bracelet, or straightened out to use as a ballpoint pen. Wear it around your wrist or bag strap and bring it with you everywhere you go.
Dancing water mini tower speaker March 7, 2018
Dancing to the beat of end-users' chosen tunes, these protable speakers rely on LED lights to make for a magnificent merger of aquatic and melodic relief.

Party goers' wine tumbler Feb. 27, 2018
A sight to see thanks to the interior stem wine glass, A 10 Oz. double wall sipper that attractively shows a stem wine glass inside. It maintains wine or Champagne at a cool temperature.
Foldable cooler chair Feb 19, 2018
Without a doubt, this hybrid item is the best seat in the house, or outside it.
The cooler bag attaches to the bottom of the chair via buckle clips and the chair supports up to 250 pounds. Both items are collapsible and includes a shoulder strap to make carrying this item around so easy and convenient.
One fish, two fish Feb. 11, 2018
Add a touch of whimsy to work spaces and meeting rooms with this mini fish tank.
Magnetic base allows toy fish to appear to be swimming like real fish.
3 Color Fidget Spinner Highlighters Feb. 3 2018
The fidget spinner helps people concentrate while working or studying and the highlighter highlights what you're thinking, studying or have to outline!
The workout Jan. 26, 2018
Made of sporty 420d nylon trimmed in a two-tone check nylon, this compact bag is ideal for a workout. Designed to fit perfectly into a locker, it is filled with features. A zip organizer up front has pockets for shampoo, soap, lotion, deodorant and toothpaste, and a mesh pocket for a cell phone. The main compartment boasts a zip pocket inside. A wet pocket with mesh top on the side and detachable shoulder strap finish this fashionable, functional bag.
Super Soccer Ball Jan. 18, 2018
This Super Glide Soccer Ball is a super cool gift for your energetic kids or friends. And it is probably the only soccer ball you can imagine being played indoor, or even inside your room! Have fun indoor on a rainy day, and play it outside whenever you want! Works perfectly on tile wood, vinyl and carpet flooring. And don't worry - it does no damage to your favorite sofa and furniture in the house.
Kitchen Conversion Cutting Board Jan. 10, 2017
Keep tables and counters clean with this cutting board, carved with a drip trough to catch juices.
On the other side, check measurement conversions as you go through a recipe to make cooking easier.
Pretty convenient, isn't it?
New Year, new advertising tool Jan. 2, 2018
Advance your business with this 11" - 19.7" metal telescopic flagpole in 2018! The unique hanging rod gives any promotional banner or flag a unique look while adding your brand to any desktop. Switch flags and banners as needed in seconds. These higher end metal sets are perfect for office gifts, awards, trade show displays and so much more. Other shapes and styles are available on request and the pole comes complete with a double-sided 100D polyester 8" x 12" flag with a hanging cord. 7.87" W x 11.86" H
Magnetic Parts Tray Dec. 24, 2017
Keep small metal hardware, tools and parts at reach with magnetic parts tray.The tray will adhere to anything metal, like a filing cabinet, toolbox or car frame, keeping the metal contents inside of it … well, inside. No more spilling nuts and bolts all over the place.
Uniquely suited for the auto and arts and craft industries.
Piece it together Dec. 16, 2017
Holiday season can be stressful.
Use the connecting puzzle pieces of this stress reliever for an impactful month-long promotion.
Hold mug with dignity Dec. 8, 2017
This two-handle mug is designed for people who lack the strength
or dexterity to hold a mug with one hand.
Ideal for the senior market.
Event Gear Nov. 30, 2017
DON'T BLOW IT
This branded breathalyzer ensures people out on the town or celebrating at a fun event won't do something stupid, like drinking and driving.
Portable alcohol breath tester tests your blood alcohol content (BAC) quickly and accurately. Colored LED indicator shows your BAC level. Simply blow into the sensor and an estimate of BAC will be displayed in seconds. Attached with a key ring. Compact and lightweight.
Very useful for auto and alcohol companies. Must have items for every driver, especially young ones! Your logo can be printed on the front or the back of the item.
Stress relievers Nov. 22, 2017
Wherever there's stress, there's a promotional item to the rescue. And they're needed more than ever.
This silicone donut grip comes in a variety of resistances. Not only does it help relieve stress, it builds gripping strength, too. Great to strengthen forearm & improve dexterity, blood circulation
Logo projector keychain Nov. 14, 2017
Logo projector keychain will makes your promotion easier. Your message will be imprinted on the barrel while your unique projection logo will show every time people use it.
Tissue Sleeve Calendar Nov. 6, 2017
This custom tissue box sleeve is the perfect compliment to any organization's marketing program. Great way to introduce new products & services. It includes business card slot. Talk about keeping your name right under your client's nose! This product includes a 12 month calendar & a list of holidays on 2 sides. Fits over a standard cube of tissues & allows for easy replacement of tissues.
A great way to stay in front of clients.
Retractable ear buds Oct. 27, 2017
The holidays can be a hectic time. When you just need to turn out the political argument going on in the kitchen, these earbuds come through in the clutch.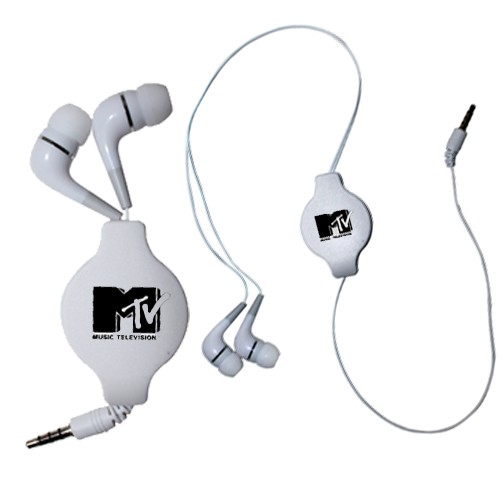 Wireless Earbuds Oct. 19, 2017
Dual rechargeable true wireless ear buds with extra set of earbud cushions with 3 hour playing time. It stores in compact charging base and includes micro USB charging cable and protective carrying pouch.
Toast to better days Oct. 11, 2017
People love drinkware. On average, they use logoed drinkware two to three times a week or more, and 84% say they keep it because of of its usefulness.
To-go tissue cup Oct. 3, 2017
Boxes of tissues are staples in the classrooms, but most are just straightforward means to make mucus vamoose. This cup, however, which holds 40 two ply tissues, will blow people away with its branding opportunities, especially that support local learning institutions.
Why paper calendars in a digital world Sept. 25, 2017
While some people only use the calendar on their phone or outlook, many office workers today still use a paper desk pad, wall calendar or appointment book. Many studies have shown that when you physically write something down, you will remember it much better than just putting it in your phone.
For business use calendar as marketing tools, it has repeat potential and the brand exposure.
Wine cooler sleeve Sept. 17, 2017
Sometimes bring a fine wine to a special occasion is enough to merit respect. However, placing that esteemed intoxicant in this sleeve just might make people the subject of a few toasts.
Stadium cushion Sept. 9, 2017
For those stadiums that haven't caught up with the time and still use metal bleachers, this seat is a life saver. The Fleece Stadium Blanket is also great for any outdoor activity. It features a water resistant polyester backing to keep moisture at bay. The blanket also folds up into the built in zippered carrying pouch.
Jersey lunch cooler bag Sept. 1, 2017
No matter what the calendar says, rooting for a team is a year around endeavor. The lunch bag will let people relive unforgettable moments or anticipate additional successes as they take a well-deserved break from jobs or studies.
Waiters' wine opener Aug. 24, 2017
How do you ever tried opening a bottle of wine without a bottle opener? Usually it ends with a lot of broken glass, wine stained floors frustration. Use this bottle opener instead, and have a broken-glass-free glass of wine.
Golf shoe bag Aug. 16, 2017
Golf is an Olympic sport again, and what better way to celebrate its restored status than with this golf shoe bag? Made with soft black jersey cloth with mesh vents, this bag also can fit other shoes when you are not hitting the links.
Travel mugs Aug 10, 2017
Don't you love it when things stay in place? Drivers' travel mugs wil never leave the car cup holders anymore with the rubberized skid proof bottom feature. It comes with a stainless steel lid with thumb slide closures ad is available in three colors.
How cool is the design!
Ride the Wave to Washable Paper Bags Aug 2, 2017
The Washable Paper Bags are durable enough to be used over and over, and once the bag gets dirty, go ahead and wash it. The 350 GSM paper bags can either be machine or hand washed. These bags either screen printing or full-color transfers, allowing you to perfectly depict your logo or marketing messages.
Beer hats July 25, 2017
Promote your beer? Which one is your favorite design?
Mister Chill July 17, 2017
Choose from our NEW 1.5L Pressure Relief Mister or our 1L JR Mister Chill. Add a Chill Sleeve to keep the water ice cold!
Playing your card right July 7, 2017
Customer satisfaction Is the only game in town. Get in the game with unforgettable customization. Custom faces are the best option, as they give you lots of advertising space for the money, and the quality will last for many years.
For example, a law firm put staff photos and biographies on double decks, and authors have printed book excerpts on faces.
Spinning top June 28, 2017
Get creative by imagining each spinning top as a kinetic sculpture with an optical illusion. Use it to signify an event, or to market a website or business. Put your logo front and center!
Our customers have created designs for wedding favors, corporate and executive gifts, fundraising events, party favors, and whenever something inexpensive, interactive, and fun was needed.
You're never too old for good ol' fun!
Travel Bag June 20, 2017
The Traveler Bag (top one) is compact and fits neatly inside a backpack or checked piece of luggage.
It comes folded in a 7.5" x 6" pouch, weighs just 5 oz, and fits inside the zipper pocket of any carry-on luggage. When needed the bag unfolds to 18" x 13" x 7.5" and can slide onto a carry-on bag handle for easy transporting.
Athleisure Soft Shoe June 12. 2017
These cushioned Athleisure Sports Soft Shoes are dye-sublimated, which fuses the ink to the fabric. An easy foot in the door for gym or spa promotions. Plus, they can be worn in the water so they work well for pool or beach promos too.
Insulated Growl Bag June 4, 2017
Most folks like their beer to stay nice and cold. That's why the Insulated Growl Bag is spot on for craft beer lovers. It fits two 64-oz. growlers with a divider to keep the glass from clinking together. Craft brewers and microbrews can use as giveaways for their pub tap-takeover promotions or place it inside their gift shop.
What a fantastic giveaway choice to promote your business and services!
ECO Seed Pen May 26, 2017
You may lessen your carbon footprint when you use the ECO Seed Pen in your next promotion. Its cover is made of recycled plastic and the barrel is compostable and biodegradable. To top it off, plant the cap and it will grow into a beautiful tree – a modern day Jack and the Bean Stalk.
Bluetooth Beanie May 18, 2017
With built-in Bluetooth wireless stereo headphones and a microphone for listening to music, and hands free phone calls, this acrylic knit smart beanie with ABS plastic buttons and components and rechargeable battery (included) features an easy-to-use interface and LED indicator lights. There are about six to eight hours of playback time. The beanie works with most Bluetooth/wireless enabled devices.
Car Escape Tool With Dynamo Light May 10, 2017
Most car escape tools are designed with only two primary functions: the first is to help you cut through that tough webbing material of your seat belt; the second is to help you shatter the glass of your car's window.
Car escape tool is perfect to promo your business.
Multi-use cable May 2, 2017
Check out this MFI certified Multi-Use Cable. It has everything you need to keep your Mobile Accessories charged. Featuring an MFI Certified Lightning cable, Micro USB Cable, Mini USB Cable, Type C USB Cable, and a standard USB cable. With its carabiner style clip, you easily clip this product to your backpack, purse, etc and go. You can also have your logo imprinted on the clip portion of the cable.
Virtual reality cinema viewer with audio April 24, 2017
Transform your smartphone into an immersive virtual reality viewer. Extra comfortable padding is designed for extended use. Built-in headphones allow you to hear audio from your device via 3.5mm cable. Supports iPhone and Android smart phone screen sizes 3.5" - 6.0".
Watch movies, 360º videos, or play games in 3D.
Navigation controls.
Holds phone securely. Over 1,500 VR apps to download from Playstore or App store.
Utilizes motion sensor of phone to create 360º views.
Compression Lunch Cooler April. 15, 2017
Picnic season is almost here again, and this cooler bag has enough room to hold a cornucopia of fresh foods and drinks. Plus, it collapses for easy storages.
Luggage Belt Apr. 7, 2017
Help members keep track of luggage while they are away at events with a colorful luggage strap that secure with a black snap buckle.
The bright strap color can definitely be helpful for easy identification.
Thirsty for news? Mar 30, 2017
This bottle is everything: bluetooth speaker, LED touch screen display, hold keys, charge your phone and more, detachable water compartment,
At the bottom you will find a Bluetooth wireless speaker complete with physical buttons for play/pause, skip track and volume. Up top, there's a carabiner you can use to hold your keys. The Next Bottle might be the only thing you'll need to grab on the way out the door.
Glitter imprint Mar. 22, 2017
Glitter imprint process uses sparkle elements to achieve glamour effect.
It looks fabulous!
Satin Etch Glasses Mar. 14. 2017
It is one kind of screen or pad printing. Matte finish enamel is printed on glassware to achieve engrave/sand etch/sand blasting effect.
It is low cost with best result.
UV protection Cap March 6, 2017
This medium profile six panel structured cap is 100% polyester fabric with UV protection and moisture wicking fabric. It has stretchable velcro closure.
How nice!
Clip It Feb. 25, 2017
This powerful magnet clip attaches to shirts, jackets, purses, handbags and more. Keep glasses on your shirt to prevent it from falling off when you bend down. Keeps potato chip bags tightly sealed. Fits into key ring to secure your keys to bags or metal objects like your fridge.
It's great for keeping things organized.
Laneyard charger Feb. 17, 2017
Phone charging lanyard with extended buckle. What an interesting idea!
The LanCharger is a new innovative product with a USB Cable built into the backside of the uniquely engineered lanyard. The phone charger lanyard comes with either a Micro USB or an Apple Lightning Cable in every LanCharger product.
Many people already use lanyards for badge holders or as key lanyards, so what better item to integrate with an IPhone Lightning cable or Micro USB Cable!
Here's how it works. The LanCharger lanyard has a hidden snap to keep it together while you have it in your pocket, in your purse, or around your neck. There is an access point on the backside of the lanyard where you can easily grab the Android or IPhone cable when you need to plug it into your outlet and charge your device.
Promo Umbrella Feb. 9, 2017
Rain, rain, rain - lots of rain in Southern Califonia this winter.
Promotional umbrellas come with lots of bells and whistles. Some are made from UV-blocking materials; many have air vents to ensure that a gusty wind won't invert the canopy; and some are small enough to fit in a jacket pocket.
The latest innovation: an app created by one supplier that lets the user know if it's going to rain.
Our industry also Introduces the strongest and most powerful solar charging USB umbrella. 7' arc x 6 panel steel market umbrella is fitted with a flexible solar panel that can charge up to two cell phones or tablets at once.
There is also 9' Arc Umbrella with 8 panels. Works with any Bluetooth connectivity. 2 built-in stereo speakers are water resistant. Crank opening and tilt features. Sturdy 38mm steel frame construction.
The Indoor Flameless Marshmallow Roaster Feb 1, 2017
This is the indoor roaster that produces campfire-worthy toasted marshmallows without an open flame. Marshmallows are toasted over a stainless steel electric heater, making it safe and easy to use with children.
Desk top accessories Jan 24, 2017
The office workspace, aka desktop real estate, is like sacred ground if your logo can land it. Since people spend so much of their time at work, the right desk accessory will help reinforce your message. Here, both unique and practical promos work great.
Look at this Thumbs Up Phone/Tablet Holder.
Coasters and Bookmarks Make Effective Promotions Jan. 16, 2017
Think of coasters as an executive gift. They're perfect as a desktop accessory for setting beverages on while working. A gift set can also put a logo in front of customers during a meeting. They can be given away as sets, individually distributed at trade shows and festivals, enclosed in mailings and more. Wood coasters, in particular, are flat, lightweight and extremely budget-friendly, making them an awesome crowd pleaser on a shoestring.
The same can be said of wood bookmarks. Laser-engraved bookmarks can be logoed on the front or back. For large events, the bookmarks come bulk packaged. However, they can also be packed in an organza or velvet bag or custom packaging of your choice for an additional charge.
Like the coasters, these bookmarks are both attractive and have daily functional value. Both products will be seen and used daily, delivering a high number of impressions and a low cost per impression.
Auto kit Jan. 8, 2017
Some people are more attached to their cars than they are their own families. And with so many gearheads out there, auto accessories make perfect promo products for any car-related business.
This item is a must to have for anyone who has a car. Soft zipped case contains: Dual 2.1 USB Car Charger, smartphone holder for your auto vent. retractable micro USB, as well as a combination flashlight, emergency light, seat belt cutter and a window breaker with a magnetic base, so you use as a beacon on the hood of your car in case of an emergency.
And, of course, your clients can see your logo.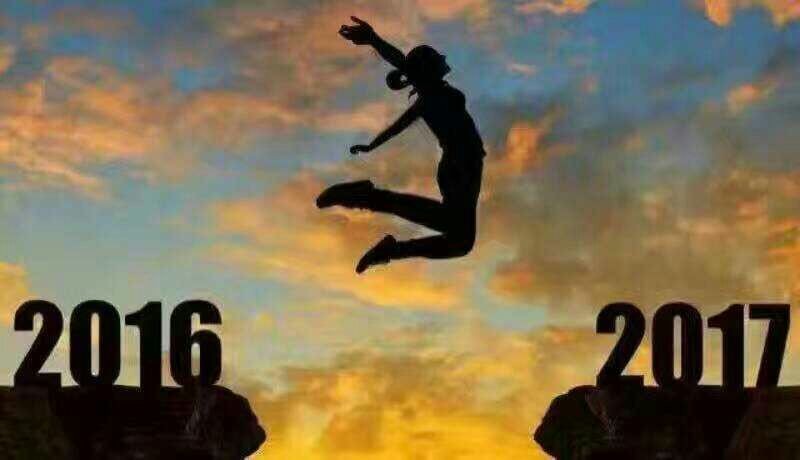 Happy New Year Jan 1, 2017
Promotion Products in Pet Market Dec. 23, 2016
Companies realize pets sometimes get more attention than people, so promotions geared toward pets have increased visibility in the home.
Pet products work well in real estate offices, as realtors are always looking for ways to stay top-of-mind in the home. Food can lids, plastic flyers, bandanas and pet waste bag dispensers are good options.
Pet items are a natural fit with wellness initiatives as well. As businesses continue to promote healthy living, activity and exercise, many use safety items to encourage people to stay active, by offering reflective collars,leashes, tags and bandanas for their pets.
Even pet healthcare is becoming a branding opportunity. The pet hospital industry is growing rapidly, and veterinarians are trying to personalize healthcare. They want to come across as taking care of the family,.
Custom-Printed Napkins Dec. 15, 2016
Custom-Printed Napkins is a powerful branding option.
It's essentially a flyer on a napkin. Make sure you put the message you want on that napkin. It helps with showing what you can do.
If I were a bank doing an open house, it might say 'serving the community since 1921.
Wine bottle opener Dec. 7, 2016
Battery operated, non-stick coated helix screw removes the cork in one smooth motion while preventing cork damage. Just press the bottom button for cork release. It features a foil cutter that doubles as a base when not in use.
Silicone Smart Wallet with Stylus Stand Nov. 29, 2016
Not only will this wallet hold your cash, ID and credit cards, it also includes a built-in stylus and stand. Use the stylus for touchscreens. Use the stand to prop up your device for video calls. This item attaches to your cell phone with 3M adhesive, and can hold up to 3 cards securely..
Ultra-slim power bank Nov. 21, 2016
Ultra-Slim and compact card style powerbank with unique styling - sides of this item has a pattern that resembles a zipper. 3600 mAh Lithium Polymer Grade A battery. Input 5V/1A, Output 5V/1A. Ships standard in a 100% Recyclable and Biodegradable custom giftbox. This ultra-slim power bank has 3-D UV printing. That means you can choose to raise part of an imprint while the other areas remain flat. Make sure to add this to emergency preparedness kits.
Grip-it luggage handle wrap and identifier Nov. 13, 2016
Airport luggage carousels can be stressful. But when you slip this travel must-have over the luggage handles, you won't have to worry about mistaking your bag with someone else's or struggling to pick it up. Seize your promotional moment by choosing this Perfect Luggage Grabber!
Sticky pad for car Nov 4, 2016
Sticky Pad is a patented mat that clings to your car or truck's dash or console, and holds phones, digital devices, glasses, spare change, and keychains from slipping or sliding while you are driving, even on the tightest of turns! Non-adhesive, no magnets. Leaves no sticky residue. Edges do not curl, even after long exposure to heat and sun. Lasts for years. With your logo, customer can see your company's name everyday.
Thinking Putty Oct 26, 2016
Break through the promotional clutter with our stress relieving, conversation starting, hand exercising, mind expanding Thinking Putty in adult-sized handfuls! You can say: Stretch Your Imagination Bounce Back with… Shaping the Future Focus on Flexibility Expand Your Horizons Think Outside the Box Stretch Your Dollar We're Flexible! Stretch the Limits
Shoe Wallet Oct. 18, 2016
Get your company's next promotion running with this handy shoe wallet! Run the strap through the laces of gym shoes, and you have the perfect accessory for the gym or running outdoors. Ideal to carry your key, ID, cash or other necessities. Strap passes through shoe laces and secures with hook-and-loop closure Features fold-over top pocket and side zipper pocket
Marraca pen Oct 10, 2016
Throw a fiesta for your successful marketing campaign featuring this maraca pen! Miniature wooden maracas rattle when they shake, making a big impact. In an assortment of dazzling colors, this pen will grab attention at restaurants, tradeshows, or as theme party favors.
Calculator watch Oct. 2, 2016
Calculator watch and with its compact size for carrying easily and charming outlook. Two functions in one electronic wrist watch, ideal for businessman, housewife, students use etc. Watch calculator function - it can make operation of addition, subtraction, multiplication, division.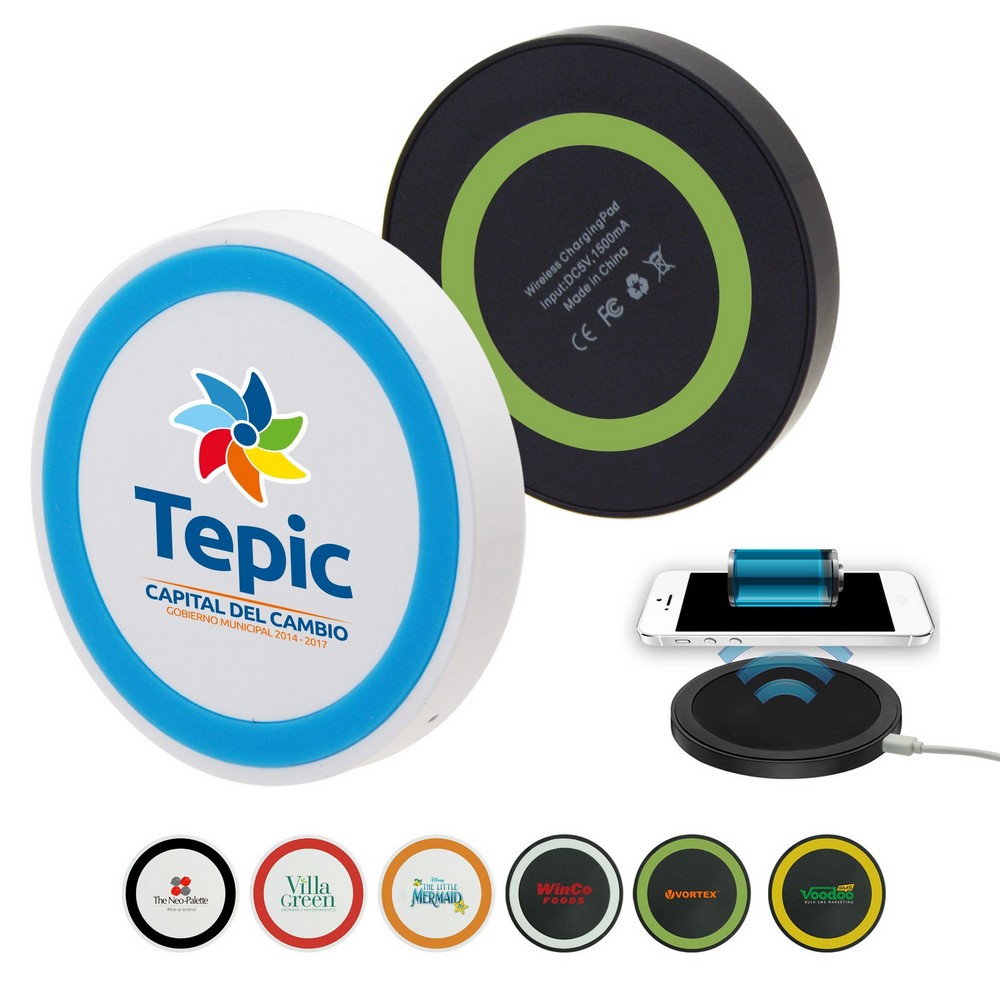 QI Wireless charge pad Sept. 23, 2016
The future is now, and it's filled with cronuts, back-up cameras and QI enabled wireless chargers. Are you ready to embrace it? Say goodbye to tangled messy wires & lost charging cables! Mambo wireless charging pad is easy to use, simply place down any Qi-enabled device or device equipped with Qi-compatible cover/case, no cable or USB interface required.
Speech bubble note and flag set Sept. 15, 2016
Cartoon speech bubble themed note book has a hard cover and includes a 100-page bubble-shaped sticky note pad, These add a little extra fun and conversational tone to a product I use almost every day.
Bluetooth tracker Sept. 7, 2016
It is a revolutionary Bluetooth item finder that helps you keep your eye on your valuables.(Manufactured in Slovenia). Attach Chipolo on anything that is often misplaced or lost, and connect it with the Chipolo App on your phone. Make items ring from your phone, or ring your misplaced phone by shaking Chipolo. The Chipolo will play a loud tune so you can easily hear within the 200-foot Bluetooth range, even if it's on silent mode. Compatible with iOS, Android, and Windows.
Drink safe kit Aug. 30, 2016
Every woman who drinks should carry this product in her purse to test her cocktail for the "date rape" drugs. It's a great product for sororities, bars, concert venues, etc. You can never be too safe. These drugs and this product let have a little more control of their environment.
T-shirts for life Aug 22, 2016
In Dublin now, will definitely buy a T-shirt at a pub. We all have a favorite custom tee that's probably well past its prime, showing signs of wear and not nearly as cool as it was when we first got it. But that T-shirt tells a story, and it's part of your life story. Custom T-shirts remind milestones, special moments, family reunions, wedding, business launches, trips, and many more.
Custom mints with any shape Aug 12, 2016
Bring a smile to anyone who tastes these molded mints, which turn your logo and products into tiny candy advertisements. There are approx. 20-25 mints (depending on size) packaged in a tin box. It is the perfect giveaway to leave a lasting impression.
Upscale water bottles Aug 4, 2016
Finally, we have a water bottle which can be as stylish as an expensive handbag. It is stainless steel and double walled, with copper vacuum insulation. With your logo, won't it be so impressive?
Business casual with your logo July 27, 2016
Business casual, what does it mean? Well, that depends on whom you ask. In a general sense, it falls somewhere between shirt and tie, and T-shirt and jeans. It brings more style, while maintaining a more relaxed atmosphere. Since there is no set definition o the term, polo shirts, dress shirts and sweaters have become its mainstays. Arm yourself with these go-to business casual options, with your logo, so the next time that networking event invite says "business casual", you will be ready.
Adult coloring book July 19, 2016
Millions of coloring books are being sold annually for adults… not children. The great thing about coloring books is their ability to engage and hold attention. Coloring becomes a healthy habit. Health care – promoting healthy habits Assisted living – welcome gifts Senior centers – keeping minds active Rehabilitation – encouragement High schools – take a break from your phone Corporate team building – exercises/seminars/workshops Wellness programs – fitness goals and motivation Colleges/Universities – recruiting Nonprofits – build awareness or use as donor gifts Resort/Gift shops – a perfect way to remember a vacation
Toiletry kit July 11, 2016
This clear TSA compliant quart PVC bag with travel size amenities, including: Restore shampoo/conditioner, body wash, moisturizing hand sanitizer, toothbrush, toothpaste, razor and shave cream packet. With your logo, all travelers will love it!
Happy 4th of July! July 4, 2016
Wallet June 24, 2016
The sleek Nomad Wallet charges iPhones and iPods using a built-in 2400mAh lithium-ion battery, yet a size that's virtually the same as a normal billfold wallet. The best new technology makes life easier. It's perfect for salespeople.
Ultra Power Up Kit June 16, 2016
Tech lovers will want to take this kit with them everywhere. This kit includes a 3000mAh Power Bank, a Remote Camera Snap, a Mini Tripod, & a Self-Adjusting Phone Clip. The Self Adjusting Phone Clip will attach to the Mini Tripod, so that you can easily take group photos. Make It even easier with those group photos by using the Remote Camera Snap. After taking all those great pictures, you can charge your phone back to full capacity with the included Power Bank.
4-in-1 Charging Buddy June 8, 2016
Four is better than one. Includes 2 micro USB connectors, mini USB connector and detachable MFi Certified Apple Lightning cable connector. Simply plug the cable into a powered USB port and then into your device or smartphone. \
Penguin Mini Wave Paperweight May 31, 2016
We would not recommend using real aquariums as paperweights. For one, they can be expensive. For another, they require a lot of maintenance. This paperweight combines the whimsical nature of a saltwater aquarium, without the hard work. Your customized company's logo or slogan on this memo holder makes the perfect gift for your clients at your next trade show or event.
Patented Golf Scorer Tool May 23, 2016
Multifunction golf tool keeps front and back nine scores for up to four players. Features a push-button flip-out divot tool, large display screen for easy reading, clock, timer and alarm.
Notebook May 13, 2016
It might be a digital age, but paper is still holding its own. A writer at this year's SXSW festival in Austin, TX, reported that many attendees brought both laptops and bound journals to the event. Branded notebooks and journals are a perfect fit for conventions and trade shows, as well as recognition programs and therapy offices.
Suction cup phone holder May 5, 2016
Suction cup secures item firmly in place. Great for hands-free navigation when applied to car dash or windshield. Drivers can safely follow navigation systems on their smartphones and your logo will stay fresh in their minds. It's a win-win situation for everyone.
Microfiber, phone stand and keyring April 27, 2016
This 3-in-1 keychain is made from two-tone high impact plastic and features a swivel-out microfiber screen cleaner bar, split ring with swivel connector and a slide-out phone stand. Multi function promo products are in high demand.
Kitchen measurements magnet April 19, 2016
Need some assistance when it comes to converting numbers from cups to ounces or ounces to tablespoons? Our Kitchen Measurements magnet in mega-mag shape includes conversions made easily accessible for every cook. This magnet is a practical additional to any refrigerator. Your clients will see your logo all the time,
Zagg Pocket Keyboard April 11, 2016
The ZAGG Pocket wireless Bluetooth® keyboard for smartphones and small tablets is the easiest, on-the-go solution to smartphone typing. Delivering over 85% the size of a desktop keyboard, the Pocket maintains fast, natural typing, and then folds into a compact, protective case that easily fits into pockets and purses. And, unlike other folding keyboards, the Pocket folds between lines of keys to preserve comfortable key spacing so you can get more done, naturally. For busy, always on the move sales people, it a real asset.
T-Shirts April 1, 2016
As the weather warms, the outdoor concert and music festival season swings into action. Capitalize on the feel-good fun by supplying organizers and participating acts with trendy tees for the events.
Robot Puzzle Cube Mar. 24, 2016
This little guy folds up into a cube and is quite posable. Although they frequently invoke child-centered promotions, toys and games are actually popular items for many programs. They break down barriers in meetings. They're a fun ice-breaker, and bring a smile to people's faces and they're great for 'kids' of all ages. Puzzles make people think in a different way and generate "out-of-the-box" ideas. They create friendly competition and team-building activities.
Fail Promotional Product Mar. 16, 2016
Bureau for At-Risk Youth ran an anti-drug campaign by printing and distributing "Too Cool to Do Drugs" pencils to students. After a bit of sharpening, however, these anti-drug pencils became drug-pushing pencils. They read "Cool to Do Drugs" and eventually "Do Drugs". Seeing the obvious mistake, the group issued a recall
Bluetooth shower speaker Mar. 8, 2016
We love singing in the shower, and as much as we like to make up our own songs. We like to sing along with the professional too. This shower speaker lets us blast our favorite tunes.
Wrist wallet Feb. 29, 2016
When you are active outdoors you will really appreciate this versatile reflective item. The sensational WRISTWALLET™ is soft and comfortable to wear, and it has a pocket for keys, ID, cash or credit cards. The hook/loop fastening system makes it fully adjustable for a one-size-fits-all application. Besides being a great wrist reflector, the WRISTWALET™ can be used on a belt, on luggage, and also on backpack straps. This product is great for mall walkers, joggers, marathon runners, cyclists, pedestrians, skateboarders, roller bladers, and everyone else from nine to ninety! The large reflective area displays your logo or message. (Patent Pending).
Duo Bottle Feb. 22, 2016
The Duo Bottle includes a 2-oz. bottle of hand sanitizer and an SPF15 lip balm that snaps into the side of the bottle. Choose this 2 oz Duo Bottle with Hand Sanitizer and SPF 15 Lip Balm Combo as a handy giveaway during tradeshows and conferences. This sanitizer has 63.5% alcohol. Lip balm is free of Oxybenzone, PABA and Gluten. It is USA made in an FDA Registered facility. What a neat idea!
Election Year Feb. 12, 2016
Turns out tables can tell you a lot about a person - just think about wedding seating charts and high school lunch tables. The same is true in the political sphere. Politicians' table at campaign events makes a statement with this type of digitally printed, fully customizable, high quality table cover.
Cooper is a bartender's best friend Feb. 4, 2016
What makes a perfect Moscow Mute isn't the drink itself, it's the copper mug. It is perfect for creating your own Moscow Mules. Vintage look and feel fits great in any bar, restaurant, or home collection. Copper mug is great to take onto camping or hiking trips as well.
Stress Relievers Jan. 27, 2016
According to the American Psychological Association's Annual "Stress in America" survey, released in February 2015, 53% of Americans reported that their stress levels stayed the same as the previous year, and 29% said their stress levels increased. Everybody loves to pick up and squeeze a stress relievers, therefore it stays on the desk delivering the message for a longtime. When a stress reliever is is matched to the identity of the company or the program it is designed for, it is the type of production product that is hard to put down.
Luggage cover Jan. 19, 2016
Premium quality polyester stretch material prints in full color on the white front panel. Convenient easy -on and off. Cover your medium sized luggage (21" to 25") to prevent it from scratches and marks. It will stand out on the carousel so you can quickly and easily pick out your bag! TSA compliant. Machine washable.
Washable Keyboard Jan. 13, 2016
No matter how great your hygiene habits are, your hands still carry germs. Medical grade washable keyboard is dishwasher safe and uses SEAL SHIELD waterproof technology (Patent Pending). Features 24k gold USB connector, laser etched keys, custom drain holes and is dishwasher safe. With your logo, your clients will appreciate it.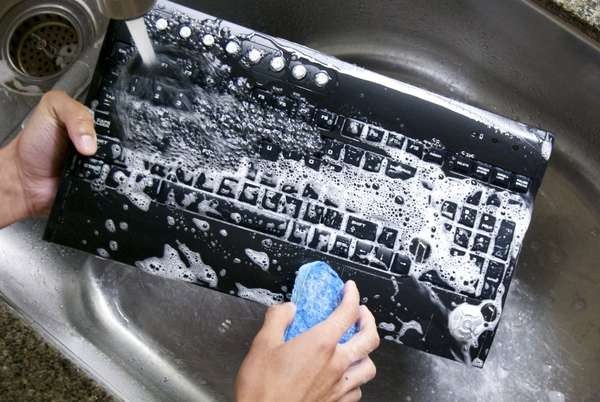 NURSE WATCH - SILICONE Jan. 7, 2016
Nurses' time piece is made of silicone and has a convenient pin for attaching to scrubs. This unique and cool product is not only for nurses, but for anyone who wants a nifty alternative to the average wrist watch!
Happy New Year! Jan. 1, 2016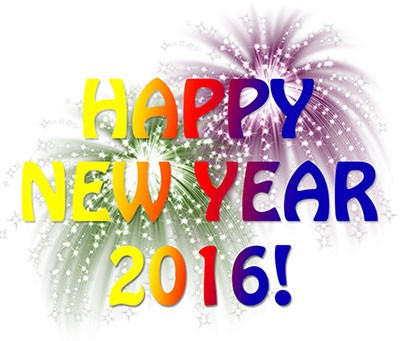 Merry Christmas! Dec. 25, 2015
Bling that detracts criminals Dec. 15, 2015
Imagine walking to your car and fending of an attacker, without pepper spray or a handheld alarm, but with your ring. Siren now offers the SIREN Ring personal safety device, a line of urban-inspired, fashionable rings that include a built-in alarm. Each ring is made of either gold or silver with a hand-textured, distressed finish. Items like these would be great employee gifts – especially for people who work long hours or need to come home after dark. Another hot target: college students and sororities.
Totes Dec. 6, 2015
In the promotional industry, totes are major sales force. Last year, sales of totes and other bags generated $1.8 billion in revenue. From trade show to retailers, to real estate, to health care, to so many more branding needs.
Happy Thanksgiving! Nov. 26,2015
Touch Screen Gloves Nov. 17, 2015
Practical for anyone with a smartphone or tablet, the touch screen gloves keep wearers' hands warm while allowing them to easily operate their mobile devices. The gloves, which are made of acrylic, feature conductive fibers on all five fingertips which interact with touchscreen devices, empowering end-users to type with every finger. It gets cold now, touch screen gloves have been exploding in popularity.
Ornaments Nov. 9, 2015
The sales of Christmas trees make up a $1 billion industry, with a yearly average of 28 million live trees sold. Every one of these trees needs ornaments, which provide visibility for your brand. There are many types of ornaments: wood, pewter, ceramic, glass, acrylic, and more.
100% Solid Copper Drinkware Oct 29, 2015
Conceived in 1941 as a clever promotion for a Hollywood bar, both the Moscow Mule and its accompanying solid copper mug continue to signify an uncommon style of refined refreshment.
Super-Secure USB Flash Memory Oct. 21, 2015
Datashur® is the world's most secure, easy to use and affordable USB flash drive, employing PIN code access with military grade AES 256-bit hardware encryption. The Datashur incorporates a rechargeable battery allowing the user to enter a 7-15 digit PIN onto the on-board keypad before connecting the drive to the USB port.
Custom Power Bank Oct 12, 2015
Over 90% of American adults own mobile phones. People no longer simply use their phones for making calls. Now they use them as a mobile office, personal assistant, and even for projecting video like a traditional projector. Unfortunately with all these new wonderful functions comes the issue of battery level and longevity. If you're a road warrior then you need a power bank to fill in the gaps between charges. Now we can offer something that will not only add convenience to lives but also a much higher return on investment.
Luggage & Totes Oct 2, 2015
There are over 87,000 fights in the skies above the United States every day. Over 28,500 of them are commercial, which means cargo holds full of checked luggage and overhead bins jam-packed with carry-ons. Luggage and totes are great for travel agencies, resorts and athletic events. Besides check in luggage, I use big tote for reading materials and my own neck pillow on the plane.
Unique gifts for upcoming holidays Setp. 24, 2015
When you give a gift, it should be memorable. Toys are a very popular executive gift as they are known stress relievers and stand out from the usual gift baskets during the holidays. The new Robo-Cube puzzle, for example, which starts as a robot that can be posed in many fun ways including a perfect cube.
Popular Gift for ECOs Sept. 16, 2015
This 30 can, 20 liter cooler box is equipped with a CD player, MP3 hookup and an AM/FM radio with quality stereo speakers, an adjustable shoulder strap and an auto power plug. It's going to create strong branding and relationships with this group.
In The Bag Spet 8, 2015
In U.S, there are almost 1,800 two-year colleges and approximately 3,000 four-year colleges. Branded school supplies such as calculator with ruler are essential components of welcome packages for freshmen at these higher education institutions.
Password Protected Aug. 28, 2015
I have so many passwords written on sticky notes and I never remember them anyway. It's so annoying. The Password Keeper is a great idea. It's good for tech-related giveaways and more.
Cookies and Candy Aug, 20, 2015
Promotional Industry most recent Corporate Gift Spending Survey proves that quality food continues to be a surefire way to thank those special clients and employees.
Shoe Bags Aug 12, 2015
SHOE BAGS keep shoes cozy—protected from dirt, dust, and damage in the closet. Caring for your shoes is essential. Shoes last for many years with proper cleaning and storage. Also great for travel. Use them to protect shoes in your suitcase and to keep dirt on the soles from soiling other clean clothing. The bags can be used to pack or store other items like small handbags, belts, hosiery or socks.
Eye Spy Aug 4, 2015
Have you ever been talking to someone and you were so distracted by their dirty glasses that you couldn't concentrate on the conversation? No one wants to be that guy. Give this keychain with cleaning cloth.
You Must Be a Redneck July 27, 2015
My friend, David, thinks duct tape fixes everything. Promotional industry offers the Ultimate Redneck Repair Kit, featuring the 3-oz. can of WD-40 and a 6-yard roll of duct tape. It's a fun idea for all the DIYers out there, when they see your logo as well.
Fitness Bandit July 17, 2015
The FitIncluded Bandit is an easy to use wearable wristband technology design to make your well-being and daily fitness fun and fashionable. Track wellness activities, monitor your sleeping phases and give you everything you need to keep yourself in shape! Track Steps, Calories Burned, Distance Traveled Track Sleep Track Stats - Weekly and Monthly Trends Set Step Goals based on your Body Mass Index Vibration Alerts - Activtiy Reminder, Alarm Clock, Achievements and More Competition Mode - Compare your performance against Friends and Family
Turns a Can into a Longneck Bottle July 9, 2015
It snaps onto the top ring of your favorite beverage which can make beerage easier to drink. It eliminates the sloshing of liquid from the can and the aluminum can taste. The Collectible Football Helmet lid also stops bugs, bees, dirt and sand from entering the can. Fits most 8, 12 & 16 ounce beverage cans. Perfect for Sports, Entertainment, Schools, Fundraising, Golf, Boating and events of all kinds. Keep your brand on the desktop with the Collectible Sportz Bottle It!
Patented light up luggage tag July 1, 2015
Easily locate and identify your suitcase with this motion sensored light up luggage tag. Lights up as it comes down the airport baggage carousel so you can spot your bag while traveling.
Love your Heart June 23, 2015
If you want something specifically for women to use for giveaways in a women's event, nail polish with your logo is a perfect choice. The giveaways are going to be a huge hit!
Light it up June 15, 2015
When marketers find themselves fighting the dull promotion products, they are well-advised to walk into the light. As the global LED market grows to an estimated $63 billion by 2020, new ways of producing and displaying luminescence suddenly seem like very bright ideas. Look at this Auto-opening 44" arc umbrella has fiberglass ribs, black rubber handle and a built-in LED flashlight and red hazard light.
That's hot June 4, 2015
Nearly 50 million people tailgated in the U.S. last year, up more than 50% since 2006. 90% of all tailgaters do some grilling: 72% grill burgers, 62% grill hot dogs and 59% grill sausage or brats. These logo grills come in a variety of styles and would make excellent fundraiser prizes, employee gifts, event rewards and more.
Badge holders May 28, 2015
There are approximately 3.1 million registered nurses in the States. About 60% work in general medical and surgical hospitals. All of them could use convenient badge holders for entering, leaving and moving among different floors. Tear-Drop Badge Holder is certainly convenient, which features a 36" Retractable Badge Cord and a Swivel Bulldog Clip on the back.
Safety awareness everyday May 19, 2015
Rule No. 1 at THE OCCUPATIONAL Health & Safety Administration (OSHA) reads: "All workers have the right to workplace safety." The hard hat stress reliever keychain is a daily reminder construction, manufacturing, and many other businesses.
Grow Business May 13, 2015
Each colorful layer of handmade eco-friendly paper in the pocket is imbedded with seeds. Simply remove the paper from the packet, plant it under a layer of soil, water daily and watch for sprouts. The wildflower mix includes a wide variety of seeds.
Value added May 6, 2015
Slide this Snacker Bowl over a bottle neck and you can snack and sip at the same time. It's great for sports venues, outdoor events, company picnics and just lounging around in the house. There's plenty of imprint area for your logo or slogan.
Get Your Degree April 28, 2015
Graduation season is right here. There are some fun ideas for various programs and especially if you are in education-related fields. Graduation Fan, which includes a graduation cap imprint, along with class year, is a good promotional product. You can also get a tassel attached at an additional cost. Caps and tassels come in a variety of covers. The back can be used for classmate autographs, so it makes for a great memento as well.
Put some clothes on April 20, 2015
Ok, the Twitter feed was really blowing up with news that Tim Tebow will wear an Eagles jersey. What? You, though, can have a jersey of your choice for your beer bottle in very little time from promotion industry. These are great for sporting events, obviously, but they would also be great for company picnics, team-building activities and bars.
Floating miniature pens April 10, 2015
With these unique pens you can take your logo or product and encapsulate it in a pen by the way of either a 3D miniature (exact replica) or by a custom printed floating panel. Any product (actual product) or a scaled down version of the product or logo will be floating in water. How cool is that?
Keep it Safe Apr. 2, 2015
I'm always appalled when I see people texting while driving. Seriously? Safe driving is. I love the brand new, patent-pending reflectionband. It can be affixed to the rear-view mirror frame of any year, make and model of a car or truck. It says "Don't text and drive" and can include your logo/message as well.
The mighty pen Mar. 25, 2015
Far from becoming obsolete, writing instruments are undergoing a reinvention. A high-tech device that resembles the most basic tool of design, the Pen is a key part of the new Cooper Hewitt experience. Given at admission, it enables every visitor to collect objects from around the galleries, and create their own designs on interactive tables. At the end of a visit, the Pen is returned and all the objects collected or designed by the visitor are accessible online through a unique web address printed on each ticket. These can be shared online and stored for later use in subsequent visits.
Bronze goddess Mar. 16, 2015
For the ladies who want to travel lightly, but still want essentials close by, bronze weave beauty bag solve the problem. So many dresses have no pockets, it's surely convenient to pass this bag around, with your logo.
Robo-Cube Puzzle March 10, 2015
This eminently poseable wooden robot, inspired by Japanese kumiki puzzles, turns into a cube, or any creative shape you want, and back to a robot! Made from hardwood in a natural finish. It's a great gift that your clients will play with and keep on their desk, shelf or counter for years to come, while reviewing your logo.
Pinch Me Mar. 2, 2015
Here's the latest incarnation of a microfiber cloth, which uses a "pinch and clean" method, making it super easy to clean eyewear, mobile phones, etc. Attach to a key ring, purse or backpack, which includes full-color dye sublimation on both sides of the microfiber pouch and the cloth. It's patented and Made in the USA.
Feel Better Feb. 25, 2015
Perfect for spring and summer sporting events, health fairs, gym giveaways and summer camps, the new Soothe-It Ice/Heat Pack is a new product we carry. The therapeutic gel pack can be heated or cooled to soothe aches and pains. It freezes in 2-3 hours and can be immersed in hot water for 3-5 minutes to provide quick relief. The soft, pliable PVC pack will conform to the injured area.
TOYS & FUN NOVELTIES Feb. 17, 2015
The approx size of the global toy industry is more than $84 billion – which suggests there's a strong market for branded toys like stuffed animals and games, and other fun items such as balloons and light-up products. Logo these items for clients and brands will be associated with fun and good times! Such as the Barrel Puzzle.
Kitchen items Feb. 9, 2015
Attitude change toward fast food has taught folks the value of cooking at home. More than half (52%) of people prepare at least one meal a day at home. This suggests that branded kitchen items will be seen repeatedly by target audiences. This 60 minute kitchen timer is perfect with your logo.
No, Thank you. Let Me Take a Selfie Feb. 3, 2015
Use our selfie camera stand to snap your photo while you're on the go. With a convenient button built into the handle, our monopod connects through the headphone jack on your phone. The spring loaded attachment adjusts to fit most smartphones.
Book It Jan. 28, 2015
Promotional Industry has come up with what it calls a "novel" idea. Pun intended. The packaging looks like a book with your message on the cover and you can choose from 20 imprintable gifts as the surprise inside the book, such as flashlight, T-shirt, puzzle, USB drive, pillow case, etc.. These are a fun and unique way to say thanks, congratulations, welcome and more.
https://www.youtube.com/watch?v=Huo4gUkrKtg
Retirement gift Jan. 20, 2015
Consider awards for a number of events: employee achievements, safety and performance, top sales, volunteer, retirements and more. In 2011, according to AARP, the first of the baby boomers reached retirement age; over the next 18 years, they'll be reaching 65 at a rate of 8,000 every day.
Auto accessories Jan. 10, 2015
Customers in California are your best bet for auto accessories. According to Forbes, Los Angeles is the city with the most traffic on its freeways; commuters report sitting in gridlock for 64 hours on average last year. Surely these drivers could use power banks, car chargers or speakers to make their rides a little more enjoyable.
Hand Sanitizers Jan 2, 2015
According to Johns Hopkins Medicine, hand sanitizers are more effective at killing a variety of scary pathogens than soap and water. Branding and marketing people can reach more than 50% of US consumers whose view of an advertiser improves after receiving a health-care product with brand message on it.
What else? Dec. 17, 2014
Employee recognition is an approximately $46 billion market, and while there are many aspects to creating a supportive professional environment, the right gifts, thoughtfully chosen, can help express appreciation and minimize turnover. The crystal paperweight, is a perfect example.
A cut above Dec. 9, 2014
Holiday season is here. Wherever you go for a party, you will see cheese, bread and wine. My friend Nancy loves this gourmet two-toned cheese bamboo board with stainless steel wine and cheese accessories tucked away in two swing-out drawers, especially engraved with her name.
Cleaning crew Dec. 1, 2014
I just can't get enough microfiber cleaning cloths. I keep them handy everywhere for sunglasses, computer screen and my smart phone screen. As far as I'm concerned, they are essentials. They are great for tech and travel promotions, as well as glasses retailers and eye doctors.
Time to give thanks Nov. 23, 2014
Sometimes, marketing doesn't need to be so direct. It's time to give thanks. One of our clients carefully chose Hug-a-honeycomb tumbler for its members, to show its gratitude and appreciation.
150x/Day Nov. 17, 2014
Admit it: You check your phone a lot, even when it's not ringing or buzzing. It's OK. Lots of other people do. Cellphone users check phones 150x/day. With such usage, power bank charger is a necessary accessory, to stay in touch in today's world.
Hand Shade 101 Nov 11, 2014
The handshake is equal to three hours of face-to-face interaction in its ability to establish rapport, so you don't want to miss out on it. Start early. Get good palm contact Match their energy Shake again when you leave. You can feel the firmness of the handshake on our handshake awards.
Want you promotional product to be kept more than 9 months? Nov. 4, 2014
Calendars offer a potential annual resale and they get company excellent ROI, practically ensuring customers will have their eyes on company's name and branding every day, for more than nine months. Pretty photos are just the beginning. As users scribble notes in the dates and ponder upon the scenery, they will enjoy daily notice for an entire year. Calendar repeat business is always money in the bank. It's a very natural cycle; it rejuvenates automatically and customers are expecting next year's calendar.
Agent 007 Oct. 27, 2014
Don't you want to have this piece! It is magnifier, flashlight, laser point, UV light, compass, binocular, pen, UV pen. No wonder Bond likes it!
We make donations Oct. 18, 2014
Had a lovely night at the American Dream! We're proud to have donated awards to do our part to support foster care and at-risk youth in our community.
Framing memories Oct 9, 2014
Frames provide a tangible means of keeping something elusive and intangible – memories – firmly in place. The photos they hold often recall happy times, make those memories more vivid. Reasonably priced, the frame carries a high-perceived value that's enhanced when imprinted with laser-etching. It's great for employee holiday gifts, community events, company stores, school spirit stores and more. Holiday is coming. Do you want to keep some beautiful memories for 2014?
Rock it while you dock it Sept 30, 2014
Finally, we have phone stand and rechargeable, portable speaker combo in one! Plugs into phone axillary port via 3.5 mm input jack. Lay speaker flat to prop up phone or lay phone flat to prop up speaker. Thinking about holiday gifts? The Jam stand is a good one.
Go retro Sept. 24, 2014
OK, this one is more than typical promotional product, but it would be a fun addition to incentive programs and company stores and also would make a very nice employee milestone gift. It's the retro universal Bluetooth speaker with a wooden case and carrying handle. Equipped with dual drivers, the BlueSYNC WUD emits quality full-range stereo sound. Coupled with the wood housing, this speaker captures the sounds that metal and plastic materials usually drown out. The wood shell is there not only to boost audio quality, but also take you back to the warm embrace of nature. Enjoy great sound without the limitations of space and wires.
Shoot high Sept. 16, 2014
You don't even want to know how many people in and around the design team I'd like to sling something at pretty regularly. Promotional industry has something fun for office workers who feel similarly. The Slingshot ballpoint pen is perfect for humorous employee gifts (add it to a welcome mug for new hires) and new student welcome packages for colleges (dorm wars, anyone?). Send messages to co-workers, or annoy the guy in the cubicle next door. Slingshot ballpoint is sure to add an element of fun to any office setting.
Think pink Sept. 10, 2014
For the first time, award business creates pink awards, for female or women related events, celebrations, appreciations, competitions, awareness, positive energy, or inspirations. It has been a long way that manufacturer finally makes pink components for awards industry.
Tail Wagger Sept. 1, 2014
You can take this product to the bank – literally. This unique piggy bank is action packed. Well, at least its tail is. Drop a coin in and its tail will wiggle. It comes in a variety of colors and would be perfect for banks or financial planners encouraging kids to start saving.
Hearts Aflutter Aug 21, 2014
October is Breast Cancer Awareness Month. Encore Awards offers a host of related products, including item heart shape metal pill box with mirror and in pink color. Suggest it for awareness events and women's health centers.
Here's the scoop Aug 15, 2014
Pet market products don;t have to be ruff (sorry). I like the double-duty Pet Scoop N Clip. Easily dig out pet food with large paw shaped scoop, which also tightly seals pet food bags. Features 1 cup size to help manage portions. The Bottom Line: Animal attraction.
Putty power Aug. 7, 2014
Stress relievers is great for giveaways and so much more, stress relievers come in many different varieties. Put extra promotional pop into campaigns and events via stress relievers that match businesses and/or the themes of project initiatives, such as defuse tension with the help of this bomb-shaped stress reliever.
Mirror mirror tell me who is the most beautiful Aug 1, 2014
Ladies will love the Bling Mirror Tumbler. Take a sip and reapply your lipstick using the rhinestone-framed mirror on the front of the stainless-lined acrylic tumbler. Last time I had to pull my smart phone to use camera as a mirror. It is a great branding tool for spas, salons and women's events.
Cleaning Crew July 23, 2014
I can honestly see my friend Cindy wearing these, as they satisfy her need for comfort and her borderline-OCD need for cleanliness. Frizzy Cleaning Slippers make cleaning fun! Slide these 100% washable & reusable microfiber slippers on and quickly and easily clean vinyl or hardwood floors. An adjustable Velcro strap means these slippers will fit most shoe sizes.
Power Bank July 15, 2014
It's no secret the tech sector is sizzling and, so are tech-related products. Companies use hot products in their promos, such as Stone Rechargeable Power Bank 2200 mAh Look at this organic shape, stone look and feel; Totally unique, attention-getting design; Branding option with leather tag.
Concert scene July 9, 2014
I went to Hollywood Bowl over the long weekend. Have several more to go. People get pretty excited about free or not free music events and anyone would be happy to receive the new Fusebox mini silicone speaker and phone holder.
Wristlet Clutch July 3, 2014
Hot new products this summer for the upcoming football season - it is the perfect accessory to throw into your stadium-approved clear bag. This clutch (offered in your team's colors) is the NFL-approved size for what may be brought in along with one of their clear bag options. Toss your credit cards, money, etc. into this small wristlet and carry either with your clear tote or on its own. Zippered main compartment. Carry wrist handle. They would also fit in with concert promotions and other special events.
Light it up June 24, 2014
Here's a new item that fits with both safety and fun events. The Safety LED Light has two bright LED bulbs with steady, flash and slow flash modes. It mounts with a silicone strap and comes with batteries. It can be attached to a bike; a dog collar; a cute old man shadow's cane; a backpack, or even being held up by a group of enthusiastic concert goers.
Easy Breezy June 16, 2014
A fun item for all types of promotions and events is the EZ Pop Bottle Opener. Pair it with the bottle cooler, it is perfect for summer. Just push it onto the top of a soda or beer bottle and pull it off and poof! You're good to go with your frosty beverage.
Happy Father's Day! June 8, 2014
If you need a hug or to know that someone cares, it's so comforting to know your love is always there. You are the best Dad ever!
Clocks & watches June 3, 2014
Approximately 1.2 billion watches are sold annually worldwide. Higher-end models make excellent gifts for top employees and important clients. Increase the perceived value of these presents by engraving the recipient's name on the piece – a tip that applies to branded clocks, too. This 10" wall clock provides billboard-like brand exposure 24 hours a day.
Fans for summer May 28, 2014
The hot products right now are fans, since we are in the summer months. The photo shown is the custom Spiderman fans used at the movie premier. With low price points, fans can be used in any market. We call these fans mini billboards, so anyone looking for a highly visible product that will stand out at an event is an appropriate target. People looking to give away items to large groups and for outdoor events are some of the larger clients. Our products work well in stadiums, outdoor events, fairs, festivals, etc.
USB car charger May 19, 2014
Keep USB powered devices charged while I am on the road. This new car charger features a swivel design and keying, for ultimate convenience while on the go. The single port USB car charger is made from strong ABS plastic and provides a 5V/1000mA output. Love to see "Thank you" expression when I pass the key ring to my friends!
Why cufflinks May 9, 2014
A few reason of men wearing cufflinks: The stylish way in which a smartly dressed man kept his shirt cuffs together. One of the few jewelry pieces worn by men (others than watches and ring) One of the few ways a man could express himself. To show even more personality, we engrave logo or your own design on the cufflinks.
Summer is here May 2, 2014
A set of stainless-steel grilling tools is the perfect gift for valued customers and employees who act as BBQ experts. With its extendable handles, our BBQ set is a can't-miss bet for satisfying even the most picky backyard chefs.
Table cloth for branding April 23, 2014
Custom printed table covers, table runners, fitted table cloths, table skirts and banners are a great way to brand your company or organization at your next show, display, or event. Trade shows, conventions and fairs are very popular venues for these products, as well as retail stores and marketing campaigns. They are also very popular for schools and Universities, athletic teams, community and civic organizations.
Pet waste dispenser with flashlight April 17, 2014
Pet market is hot! Good promo products can be popular. Pet waste dispenser has push button LED for early morning/late night walks which including 20 Polybags. This brings peace of mind to owners and is a great safety item for dog walkers, too. A 1-oz. dispenser of hand sanitizer is also nice to have after a day of petting pups and shaking paws.
Stadium Tote April 9, 2014
To provide a safer environment for the public and significantly expedite fan entry into stadiums, NFL teams have implemented an NFL policy this year that limits the size and type of bags that may be brought into stadiums. These durable clear 0.3mm PVC tote bags have outside pocket. Premium quality for a lasting promotion. Dimensions meet NFL stadium security rules.
Flip flops for funding raising Mar. 31, 2014
School spirit never goes out of style. Fundraising became a larger priority than ever when school funding was cut. Many traditional fundraisers using food items like cookie dough have been nixed in recent years due to health concerns. As a result, many high schools have added in-house "Spirit Stores" where sells branded promotional merchandise to support school activities, clubs or sports. Flip Flops are great products for fund raising. The key is color. Each school has their own color scheme and it's important to have these spirit colors.
Lush Lips Mar. 23, 2014
Cold or hot, windy or sunny, your lips can easily become the least sightly feature on an otherwise perfectly kissable face. Customized lip balm doesn't only present an easy cure and prevention for this woeful condition, it offers branders an affordable promotion and some fun options. Fun,flavorful promotion, any time of year and in any climate, is just one twist away. And they made in USA.
Tap into the Hispanic Market Mar. 11, 2014
Hispanics currently represent 16.7% (52 million) of the United States population with a purchasing power estimated to reach $1.5 trillion by 2015. If corporations are not focusing on this market, we are falling behind and missing out on a lot of business. Promo shirts are one of the top promo products that Hispanics enjoy.
Home Run March 1, 2014
In early Roman times, March was the first month of the year. For thousands sports fans in U.S, it still is. If you aren't already taking advantage of the frenzied March Madness fanatics, your time is now. The month is long, and the stadium seat cushions will be a must-have for game-goers that will guarantee you extended branding as all the other envious fans look on. Show off your eco friendly side with the reusable plastic cup, a perfect trade show item ensuring your customers won't forget you as they sip a nice cool beverage.
Pack your money Feb. 17, 2014
I take my lunch to work since it is healthier and cheaper, and as simple as the Sandwich Keeper seems, people will truly appreciate it. I had to buy my various food containers at a local store. This should be nice for school fundraisers, deli giveaways and weight-loss programs.
Joke's on me Feb. 11, 2014
Business people spends lots of time perfecting pitches and practicing presentations – major tools of the trade, of course – but a good sense of humor can also be a great relationship-builder. A little levity can seal the deal. Character cow stress relievers are so funny and udder-ly fantastic that they will have your customers and clients laughing!
Red for love Feb 3, 2013
Red, which is associated with love and the heart, also evokes a sense of excitement, boldness, blooming, dynamic, enthusiastic, reaching upwards, celebration, happiness, joy, vitality, and confidence. Many well-loved brands use red for their logos: Coca-Cola, Target, Lego, Kellogg's and Nintendo to name a few. Adding a bit of red to artwork for an imprinted product will gain attention, or choose red color promotional product like mouse.
Date to remember Jan. 23, 2014
Planners help business people, parents and teachers cram as much productivity into each day, week or month as they can. And, as the go-to tool, these planners will get plenty of day-by-day exposure. All of these models feature ample room for important notes, phone numbers or random brilliant ideas, and they are all designed for maximum and easy use.
Shake it up Jan 13, 2014
Cheer Gloves are stretch gloves made of 95% acrylic and 5% spandex. They have texting tips on the thumb and first two fingers. The clincher is that the back of each glove is covered with about 20 poms in different colors, so when you're clapping it also looks like you're waving your pom poms. Is that the spirit or what?
On the job Jan 7, 2014
Premium business-related promotional products put in the overtime by working equally well as other promo items, client gifts or employee incentives and rewards. The items shown here give any savvy entrepreneur a chance to capitalize on that elusive "wow" factor. Hand a favored customer a faux-leather business card holder, then brace yourself for some love. The elegant design makes a great argument for the impact a stylish promo can make – it's an effect explored further in the sailcloth computer bag to wise buyers with an eye for quality.
Sharp as a knife Dec. 30, 2013
I have several parties in my house during holidays. I did many dishes. My hand was pain from cutting meat and veges. One of my dear friend bought me a Chef Works cutlery. Experienced the difference from the very first time I used it, I lovee the craftsmanship, the advanced design and the incredible ease of use.
You've got the power Dec. 23, 2013
No Power? No problem! Portable PowerStation features 110-volt power outlet, 2 x 12-volt power outlets, USB power outlet, built in heavy-duty booster cables with reverse polarity alarm, worklight, am/fm stereo radio. Includes both household & auto adapters to recharge at home or from your vehicle. With all these features, your clients are giving their customers literal power!
Nice job Dec. 13, 2013
It is no surprise that positive reinforcement improves individual job performance, yet available data shows that an effective recognition program can also boost performance organization-wide, not just among those being recognized. According to human resource research firm Bersin by Deloitte, recognition programs contribute to a 14% rise in overall productivity – in addition to reducing voluntary turnover by 31%. Of course, the right gift does not hurt either. A beautiful award like the art glass lets employees know they are a big part of the solution to any problem. Organization chooses to send the message, these awards make a strong statement about the investment employers and people make in each other.
Relaxing Scents Dec 6, 2013
A true promising for the title of ultimate go-to gift, candles have evolved from pre-light bulb necessity to everyday essential. The soft light and captivating fragrances breathe a sensory uplift into any promotion. Consider the eco-friendly candles from Encore Awards. These come in transporting scents such as jasmine, Eucalyptus Blend and many more. With $2 billion in annual retail sales, candles are always on someone's wish list. If you're looking for a popular, all-purpose giveaway, choosing any of these candles is a bright idea.
Thanks Nov 25, 2013
Thanksgiving is time to give thanks. We appreciate all our customers, vendors, employees and community's support.
My lips are sealed Nov 20, 2013
With the temps changing and winter on its way (yes, even in Southern California), everyone could use a bit of lip hydration. Why not add some flavors? We offer USA-made Color Fresh Lip Moisturizer. It's available in green apple, berry watermelon and tangerine. The clear tube fits easily into pocket, purse or bag. Ideal for trade shows, health related tie-ins, outdoor sporting events and schools.
Holiday Helpers Nov 12, 2013
Earning a spot on someone's tree is a real big deal. If it's a special customer, or an exceptional employee, you'll want to stake a claim to that most sought-after holiday real estate by branding an ornament of outstanding design and quality. The Clear Glass 3/16" thick Tree Shape premium Ornament with Silver Ribbon and Velvet Pouch is the perfect holiday gift.
Movember Nov. 3, 2013
In November, men are sprouting moustaches to raise funds and awareness for men's health, specifically prostate cancer. These men, known as Mo Bros, seek out sponsorship for their facial hair.
Arm Yourself With A Success Portfolio Oct. 26, 2013
Business portfolios is ideal for any busy professionals. The portfolio makes a great executive gift and is ideal for financial institutions, accounting and law firms and meeting planners. They can be elegantly debossed, hot stamped or silk screened with logo, and personalized. With so many business-minded features, they make gifts that will be highly utilized and appreciated
What are your promotional needs? Oct 17, 2013
Top 10 search in promo industry this month: #1 Pen #2 Stylus #3 Football #4 Lanyard #5 Tumbler #6 Bag #7 Umbrella #8 Golf #9 Mug #10 Sunglasses
Perfect pictures Oct. 7, 2013
With the smartphones and their equally smart cameras, we're taking and sharing more photos than ever. While some of those snaps are best left private, the really good ones deserve a proper home and show off. Picture frames make a great personal gift and they can be as complex or as simple as you like. By engraving your own words on the frame, it is a unique gift forever.
How to select Holiday gifts for your business Sept. 24, 2013
The gift and amount you spend depends on your relationship with the client or company. Keep it in good taste. If possible, personalize it. A handwritten note, along with gift is always appreciated. Check the your client company's policy on gifting. Some companies limit the dollar value of the gift, while some companies don't allow employees to accept gifts for any reason.
The luxe image Sept. 18, 2013
Need upscale items to boost your brand? When businesses invests in products with perceived high value, they do wonders for their brand's legitimacy as well as budget. Think of a deep etched and hand painted champagne bottle in a laser engraved box from Encore Awards as a fourth-quarter gift for key clients.
Notebook Sept 9, 2013
Journals aren't a thing of the past! Even technological advances which allow us to carry megabytes of data around in our hand, traditional notebooks are still a blessing in today's busy world. From the average freelancer to a serious network participant, journals prove to be valuable companions in the work field as well as in home life.
Wall-e Aug 28, 2013
This Desktop Robot buddy has four slots for USB 2.0 extension. Robot has rubberized wheels, adjustable arms, and eyes lights up when plugged in! This Mini Robot USB Hub is a great gift for tech industries or to be used as a desktop companion!
On the go Aug 22, 2013
We are a society of movers and shakers. According to the U.S. Travel Association, we logged 458 million person-trips for business purposes in 2011, with more than a third of these occasions for events and meetings. One of the most recognizable pieces designed for ease of travel is the discerning luggage tag. Placing these markers on suitcases and backpacks helps to eliminate the wear and tear associated with sorting and sifting through possessions, a most welcome time saver.
Custom magnets Aug 12, 2013
Customized or personalized custom magnets are considered unique promotional items due to their various commonsensical characteristics. Generally such attractive magnets are handed over by the companies during trade shows, or along with purchases, or near year end. These attractive magnets or magnetic calendars or Thermometer Magnets are branded with company logo, business name, and other contact details. Companies such as restaurants, real estates, hardware stores, accountants, schools, plummers, doctors can use this magnet to improve their brand value in total or to highlight their special products or services.
Why custom logo watches? Aug 2, 2013
In a marketing world full of advertisements and distractions,custom logo watches earn goodwill and appreciation from your recipients as most of the people see watches as expensive promotional items. Watches are offered in different shapes and designs such as solo watches, sports watches, stainless steel watches, divers watches, and watches with calculators, watches with USB flash drives and many more. As compared to some other promotional products such as Tee shirts and vests, people belonging to all age groups can wear them. Another advantage that promotional watches offer to companies is that they can be custom ordered and you can choose the case, dial, color and strap of a custom watch and add some images and text phrases of your own choice. Watches advertise your message more effectively as compared to many other promotional goods because people look at them most of the time due to their meeting schedules, daily routine works or other schedules. These watches are beautiful, stylish and carry your company name, logo and promotional message onto them. These promotional watches are very effective for conveying your message to the employees, clients and business executives.
Stress relievers July 26, 2013
All the technological developments in the world haven't done much to reduce the daily stresses everyone wrestles with. Work, family, crazy commutes, finance, it can be tough to catch a break. Thankfully, our industry provides plenty of low-tech methods for safely letting off a little steam. Create fun, themed promotions with stress-busters like the squeezable brain or the pencil-shape model. Or let the goofy, googly-eyed wobbler bring some comic relief into another busy day.
Dog Days July 14, 2013
Unconditional love is hard to put a price on, so maybe the huge amount of money and time folks spend on their pets shouldn't seem so shocking. Over 60% of American households have at least one pet, and between food, vet bills, grooming and sheltering, the American Pet Products Association estimates that more than $55 billion will be spent on our furry friends in 2013 alone. Do those numbers make you want get into the market?
New Functional Awards July 2, 2013
It's rare to find an award with everday utility. This beautiful USB speaker and four part ISB Hub are exceptions. Laser etched 3D logo in a crystal block, illuminated with choice of LED color and mounted on an aluminum base. 3" high. Despite the compact size, the speaker fidelity and volume is fantastic, brings your phone or computer music to life!
Stay Cool June 26, 2013
Summer is here, Americans will be traveling to beachside towns for surf and sand. Others head to the lake for camping trips. Others take their kids to enjoy baseball games or roller coasters at amusement parks. For all of these activities, coolers are a must.
Love to play my new 4G phone June 3, 2013
A stylus pen is an input device used to write text, draw lines, or even select from a menu on an electronic screen. It uses electromagnetic resonance technology in which radio waves are sent to the stylus and returned for position analysis. This brass constructed twist action ballpoint with capacitive soft-touch stylus featuring sparkling clear crystal insert in upper barrel. Works on all capacitive touch screens. Functional, stylish, and personalized - I am happy!
Timely ideas May 27, 2013
Despite the fact that people today use smart phones for their phone, e-mail, messaging and scheduling, traditional timepieces are still popular for a variety of applications. Travel alarm clocks are great for hotel room stays and people involved in active sports such as hiking, camping and diving need hands-free, durable watches. A marble clock is ideal as an employee incentive or appreciation gift.
Eating out, shall we? May 21, 2013
Imagine the perfect promo picnic, an event where everything is imprinted except the relish. Cups, bottles, blankets, coolers, plates, cheese cutting board, flyers – all boldly branded and gleaming in the sun. Not only can picnics be outfitted almost exclusively with imprinted gear, but the list of opportunities for picnic promotions is as long as an endless summer.
Save your skin May 13, 2013
Do you realize that over one million new cases of skin cancer are diagnosed in the U.S. each year? It's true, and as the folks at the Sun Safety Alliance remind us, sun damage is not unique to summer, especially in southern California. Face it: The sun is powerful and capable of hurting you. But that's no reason to let you or your family or your clients get burned. Suggest smart, go-anywhere products like SPF 30 sunscreen with carabiner that allows branding as bright as sun itself. Don't forget, these promos work anywhere, anytime. Sunburn protection is serious business, and so is effective promotion.
Neck and neck May 6, 2013
While companies go back and forth on what they require their employees to wear, the hospitality markets still require shirts, blazers and matching ties and scarves. Custom options make them perfect for branding purposes. Whether it's a sales team, concierge desk, transportation staff or event managers, a custom tie or scarf indicates professionalism and corporate image. Meanwhile, knit scarves and imprinted bandanas are perfect for athletic and awareness events, and lanyards are ideal for trade shows, conventions and meetings. A cooling bandana like the attached picture would fit right in at construction sites, during 5K walks/runs and on hiking and camping trips. The full customization means the logo won't be missed.
Get back April 30, 2013
The utility of the ordinary backpack has transformed from a school life's staple to an everyday necessity for all busy folks. The word ordinary might fail to properly describe many models, with unorthodox features like pack made for beach, picnic outdoor personal fun foldable backpack with insulated and waterproof 12 can cooler. But what all these backpacks have in common is their hands free appeal to anyone on the go – not just burgeoning scholars with sturdy backs. In a December 2012 article, the popular online magazine Slate tells the story of how – at the innocent suggestion of one harried Harvard Law student in 1980 – L.L. Bean was inspired to launch a line of iconic Book Packs two years later. That innovative, user-friendly model was the forerunner for many of the packs today.
T time April 24, 2013
There's a reason why bosses, coaches, parents and instructors are always going on about teamwork: it works! Teamwork put a man on the moon and brought home the gold medal for Olympics. Teamwork gets things done, and getting things done is what promotional products are all about. And since doing things often produces discomfort for team members, many of these products include smart features like moisture-wicking, seamless construction and cuts that allow for wide-ranging movement. These items are high quality goods that fit perfectly with any promotion – whether related to sports, clubs or alumni groups. We did imprint for one team in Seal Beach 10k run with tech shirts. It uses synthetic fibers, this unisex T-shirt is wicking, fast-drying and environmentally friendly.
A baby is a gift of new life April 15, 2013
Celebrate his or her arrival or birthday with a personalized gift, created just for them! Engraved with their name and all the special details of their birth for a gift to be treasured forever. The proud parents are sure to appreciate it now, while baby will cherish it for years to come!
Looking Sharp April 9, 2013
The good pair of sunglasses is the ultimate symbol of cool detachment and a devil-may-care attitude. Styles may rise and fall in favor, but as a warm weather promo niche, they're hard to top. And as if sunglasses weren't already hip enough, ambitious marketers have learned to logo even the lenses without impeding the wearer's sight, creating new promotional impressions that are literally in your face.
Show how much you care April 1, 2013
April is the National Car Care Month. The emergency lifesaver tool is an item that everyone should have in the glove compartment. This tool is the perfect promotional item for safety awareness or auto emergencies. Each tool has the following functions: 1.) 3-LED bright white light / flashlight. 2.) Hammer for window glass breaking. 3.) Dynamo crank for charging the device - no batteries needed. 4.) Seat belt cutter. The tool is made with a rubberized finish for easy grip.
Let's get personal March 28, 2013
Like the finest dry-aged cut of meat, this personalized cutting bamboo board only gets better with time and seasoning. Logo and name is reviewed daily. It's a perfect gift for house warming and wine & cheese events.
Reward works March 18, 2013
We understands your challenge - company recognition and reward program should motivate and engage employees-but it also must improve your bottom line in measurable ways: by boosting employee retention, reducing accidents and healthcare costs, encouraging performance improvement, and more. Our clients look to Encore Awards for awards: Attendance Training / Certification Suggestions / Ideas Participation Compliance Product or Service Quality Productivity Safety Wellness Teamwork Referrals Customer Service New Sales, Up-Sell, Cross-Sell Any measurable behavior or activity
On the move March 13, 2013
Americans do a lot of running around now. Many og us work 40 hours, but that's not the half of it. We are shuttling kids to their activities after school or on weekends, which often include practices or games. In fact, New York Times said 3 million children younger than 14 years old played organized tackle football in the fall of 2012. We offer outerwear items to honor high-energy, nonstop lifestyle.
Lip Service March 6, 2013
Bathing suite? Yes. Sunglasses? Yes. Sunscreen? Yes. Lip blam? Defenitely yes. There is not much that ruins a day at the beach or out on the boat or car,with dry, cracked, sunburned lips. Overexposure to the sun without SPF protection can damage lip's thin, sensitive skin, causing painful swelling or even sun blisters, and even more importanly, turn off that cute lifeguard. To avoidsore pout and a ruined day outside, look to the items with SPF protection. This is an USA-made Lip Balm with SPF 15 sunscreen. FDA-approved, natural organic ingredients! 4-Color Process label wraparound imprint with your logo.
Best wine chiller Feb 25, 2013
This new wine gadget redefines the science of chilling wine, with customized your full color logo or design. Simply freeze your chiller for 90 minutes. When you are ready, uncork your chilled wine. Pour your first glass before placing the Corkcicle in the bottle. Made of BPA free plastic and contains a non-toxic thermal gel. Now you are ready to enjoy perfectly chilled wine without the messiness of an ice bucket. It can be washed and used again and again. It comes packed in a black gift box, it is available in natural cork or black rubber. It's the perfect gift for any wine lover!
Introduce yourself Feb. 15, 2013
Lanyards have a utility which often eludes other more gimmicky products. Think of all the industries the humble lanyard appeals to: retail, security, education, sports, trade shows – few are left unrepresented. Since they help to easily carry and display identification, they are made to be seen by many people, every day. No one wears a lanyard just to hang around the house. Many of these models also offer features that enhance their utility, such as attention-getting LEDs to keep your lanyard from breeding the nasties. With trade show season heating up, now is a great time to invest in a promo classic and get your name out where it needs to be.
Stick to it Feb 6, 2013
The ubiquitousness of magnets makes them an ideal promotional product. From fridges, to filing cabinets, to cars, or other metal surfaces. Magnets make many impressions each day at the home, at the office and on the road. Refrigerator magnets help clients retain contact information for banks, Realtors, pluming, restaurants, car dealerships and schools as well as kids' athletic team schedules. Filing cabinets at home or office also display business card or trade show date magnets and promotional items from financial institutions, accountants and mortgage brokers. Cars and trucks are another great canvas for promotional magnets. They often feature destinations, kids' preferred activities, schools, parishes and sports teams, both those at schools and professional ones. And with all the traffic on the roads these days, that equates to a huge number of impressions and an ideal ROI.
Lunch money crunch Jan 24, 2013
Bring lunch to work is the healthier and more economical way of enjoying that mid-day meal. But is is awfully temping to get fast food or go to a restaurant. Fight the urge for fatty foods by using a cool-looking lunch bag.
Loud and proud Jan 19, 2012
We now dwell in a society that's dependent upon electricity for almost all of our needs. The good news is that the promotional industry can capitalize on our needs for electronic devices. Boost speaker amplifies sound from digital media devices without wires or Bluetooth synching. Just place device on top of speaker for room-filling sound.
The open road Jan 8, 2013
It's been over 100 years since Henry Ford introduced Model T for the driving masses, and the automobile remains the most popular method of travel in US. Despite ups and downs in the auto industry, the car is showing no sign of using as Americans' preferred method of transportation. We can make personalized license plate to add character to your car.
Fresh Start Jan. 1, 2013
This month, millions of people have made New Year's resolutions, such as drinking less alcohol, losing weight, saving money and volunteering, according to USA. gov. By February, most of those people will have forgotten about their resolutions and reverted back to their former ways. For promotions in 2013, go for fresh ideas you know your clients will love, like 3 in 1 multifunctional Stylus, Laser Pointer, and Ballpoint Pen, with Brass constructed body that comes in Glisten Black or Pearl White & Twist-off upper body contains Laser Pointer while lower body contains Ballpoint Pen
Make some noise Dec 22, 2012
Noise has been an integral part of celebrations and fun for centuries. From fireworks and banging pots and pans on New Year's Eve to the popping of champagne corks at weddings and birthday parties, the noise level is often proportional to the size of celebration or event. Whistles and horns are perfect for parties, holidays and athletic events. Noisemakers are also perfect for more serious uses, such as security and anti-crime programs or as a self-defense tool. If you're looking for ways to make some noise while giving them promotional exposure, Compass Whistle will generate chatter.
Big fun, let's get it started
We're always looking for excuses to celebrate. From birthdays and personal milestones to sports events and employee recognition to Christmas party or New Year party, everyone likes a party. And eye-catching celebratory products are just the way to get a logo or message noticed. This is an apple shaped cork.
Cold weather Dec. 5, 2012
I just came back from Central Europe. Snow there created a postcard scenery. As winter arrives in So Cal, so does the need for cold weather accessories. Ice scrapers are a great introductory product for customers, as virtually all car drivers can benefit from this item from time to time. Ice scrapers are a must-have for car dealerships, mechanics, tire shops and travel companies. Think bigger and package ice scrapers along with car safety kits, gloves and scarves.
3 Ways To Generate Gratitude Nov 27, 2012
1. Under-promise and over-deliver. Beat a deadline, add a complimentary service or upgrade a product free of charge. 2. Return calls promptly and help your clients improve their own staff's response time with an awareness program teaching good customer service habits. 3. Recognize something personal. For example, if your client gets a promotion, give them a pen engraved with their name and new title.
Made in USA Nov 17, 2012
The vast majority of U.S. shoppers who notice a packaging claim a product is "Made in the USA" are more likely to purchase that item, a new survey from Perception Research Services International (PRS) shows. According to PRS data, about 80% of U.S. consumers recognize "Made in the USA" labeling, and 76% say that designation positively influences their final purchasing decisions. The pocket spray hand sanitizer holds 0.33 Oz. / 10 Ml and arrives in a translucent frosted barrel. Made in USA. Ingredients include aloe hand sanitizer, ethyl alcohol, aloe vera gel, carbomer, triethanolamine, and water.
Warm and fuzzy Nov 10, 2012
Thomas Blanket, a 14th century Flemish weaver, pioneered a heavily napped woolen weave. The became part of "Blanket" fabric. Today there is a variety of materials that can be used for blankets. In today's world of fancy comforters and duvets, what is the status of traditional blankets? Instead of just covering a bed, blankets are used everywhere such as a picnic, a sporting event, couch, car, or as a cover for belongings during a move. This fleece blanket has Color coordinated whip stitched edging and full color digital 4 dolor 0rocess imprint.
For the foodie Nov 3, 2012
With all the hoopla surrounding health and food these days, just remember it is OK to indulge once in a while. In fact, one glass of red wine every day can reduce the risk of heart disease and some cancers; it also helps with the sleep cycle and has anti-aging properties. As if receiving a bottle of wine isn't reason enough to smile, blow your clients away by having the bottle etched with their name.
Tap into the flavors of the season Oct 26, 2012
Recipients will appreciate the style and craftsmanship of Encore Awards's Classic 1925 Stake Truck almost as much as they'll appreciate the cargo! Both sides of the truck feature your logo/text in gold and packed with whatever treats you prefer. Because each truck is handmade, we cannot guarantee that all trucks will be identical. Food gifts are great for any occasion or holiday!.
Glass full Oct 19, 2012
Soda-lime-silica glass, they form a syrupy, goopy clump. After being pulled, pressed and blown into various shapes, the mixture cools into beautiful and shiny glass. Whether you view glass as an elegant art form, as in stained glass, or a modern necessity on buildings and windows, this marvelous material is all around us. Perhaps to most important to us, glass has other critical uses, such as holding a nice, cold brew or pressing up to our lips when sipping a fine wine. It's no surprise that barware is a great seller in the glass industry, so why not turn these popular beverage holders into hot promotional items? Customization is key in glass products from elegant etching to funky light-up mugs. Unforgettable company parties and celebrations, thank-you gifts and congratulatory offerings will all benefit from the attractiveness and durability of a high qualityg lass product.
Larger than life Oct 12, 2012
In 1968, Robert Probst created what we now know as the cubicle and changed the way we think about office life forever. His original structure gave the employee the option to work standing up for part of the day. Love them or hate them, these cubes are a corporate staple and a place we spend approximately 2,000 hours a year. Make the most out of your or your customers' office home and surround with items that will add a personal touch or functional flair. Let your employees and clients know that their work is appreciated year after year. Whether it's a desk decoration like a clock or crystal structure, or a more practical item, like credit card-sized magnifier, It is thin, flexible, unbreakable and can also be used as a bookmark or business card.
I'll never let go, jack Oct 5,2012
We won't lie. We cried at the end of Titanic. So you can imagine our emotions at seeing the Ann Klein Women's Swarovski watch. It brings up memories of the classic film with its antique looking mother-of-peral dial. The watch is water-resistant up to 30 meters and comes in an Anne Klein gift box.
Plug it in Sept. 28, 2012
These days, it's almost impossible to go anywhere without seeing people using mobile devices. Folks of all ages and walks of life are playing games on the go, texting, listening to music, checking e-mail, sharing photos and videos, downloading apps and more - 24/7. Between teens and tweens who constantly stay on top of the latest trends, businesspeople who work around the clock, and older generations that are increasingly tech-savvy, everyone is powered up. What does that mean for you? You have the opportunity to reach your audience right where they are - wherever they are. If you give people portable, universal chargers, you can bet they will be using them regularly. These products have universal appeal, and today's end-users are itching to get their hands on them.
Trade Show Knockout Sept. 22, 2012
You want to give people everyday items so that they would think of your brand as they perform even menial tasks. Passersby are thrilled with the two-in-one fridge magnet/bottle opener. The promo items at the trade show may not have been the biggest or most expensive giveaways, but they can be a huge hit and really help get your brand name out there. Most importantly, people are drawn in by the free goodies and stayed for the information. Also, the items will continue to be used at work and home, providing a lasting impression.
Dish it out Sept. 15, 2012
Dishes and plates are ideal promotional products, not only because of the generous imprint area, but also because of the plethora of applications. They're used at every meal, as well as holidays, picnics and other special occasions, giving brands optimal exposure.
Where to use stencils? Sept. 2, 2012
A stencil is a thin sheet of material, such as paper, plastic, or metal, with letters or a design cut from it, used to produce the letters or design on an underlying surface by applying pigment through the cut-out holes in the material. The key advantage of a stencil is that it can be reused to repeatedly and rapidly produce the same letters or design. The design produced with a stencil is also called a stencil. Jensen Rubber Stamps can make custom stencils.
It's hot! August 31, 2012
Exquisite custom rhinestone barware! We intricately incorporate a wide array of rhinestones throughout your design/logo. Absolutely beautiful! Includes Multi color rhinestone logo on your choice of wine glass, martini glass, shot glass, martini shaker & more.
LEAVE TENSION AT THE DOOR August 24, 2012
This wonderfully different oil candle made from cast stone will light up any area. It has a 6 inch wick and will burn approximately 2 hours between refills. This candle comes with its own funnel that fits easily into wick hole. With your logo, it's the topic for days.
Loving Heart August 17, 2012
Make a toast to love with personalized wine bottle stoppers. Its sleek construction makes it a perfect piece to showcase their wedded last name and wedding date, or any other events. No better way to enhance the wine drinking experience than to have our beautiful optical crystal wine stopper on the bottle. Comes with stainless steel shaft and rubber gasket to seal and preserve your wine. Crystal top is 3/4" thick. Pair this handsome piece with a favorite bottle of wine and you've created a memorable gift certain to please anyone's palate.
Hot, hot, hot August 10, 2012
According to the most recent study conducted by the Health, Patio & Barbecue Association (HPBC), 91% of U.S. households own a barbecue grill. BBQ accessories are long-lasting and useful items for your clients to give away. The increasing popularity of portable grills makes it convenient to cook outdoors in nearly any locaion. Backyards, public parks, campsites and tailgating events are just some places to make memorials of BBQ event.
Run on sun August 3, 2012
Solar charger. Charge your mobile phone or music player with the free, abundant power of the sun, anywhere you go. Can also recharge your phone via USB power if it's dark. PC and Mac compatible. The product has passed a comprehensive audit and meet Disney's standards! Appeals to those in the travel and tourism industry, and companies interested in the environment.
Multifunctional mug July 27, 2012
Travel mug features stainless steel interior and plastic exterior; designed for heat-retention. Also plugs into auto 12-volt DC socket or computer USB port with included cable. Holds 16 ounces.
Toilet Mug July 20, 2012
Visit toilet more often. Enjoy a wide variety of yummy things such as coffee, ice cream, cereal, tea, milk, and much more food and drinks. People will enjoy its humor. The possibilities are just about endless.
Spot on July 13, 2012
Contrary to popular belief, sightseeing isn't just for bumbling tourists who visit famous landmarks and conspicuously snap photos of every crack in the sidewalk while the locals roll their eyes. Sightseeing is a sensual experience that anyone can indulge in, whether continents away or in one's own backyard. Consider community parks, lakes, hiking trails – so many people live close to them and haven't taken in all that these sites have to offer. And many more folks do travel, for business, pleasure or both, without absorbing the full effect of the scenery around them. National parks, nonprofit organizations, outdoor clubs and community outreach programs can use binoculars to open their members' eyes to the possibilities out there.
Every Day Cups July 6, 2012
A cup you can use all day, every day. Holds your morning juices, lunchtime cold drinks, afternoon refreshments, evening cocktails, and nighttime water. A whopping 30oz wide mouth water bottle. BPA Free, Eye Catching Design, Wide Mouth Great For Ice Cubes, Multiple Uses, Smaller Carbon Footprint.
For all the green thumbs June 29, 2012
The cost of food, combined with encouragement from the government and health specialists to eat more greens, have driven people to look at these methods more closely and to grow their own food on their properties. According to Rosalind Creasy, a pioneer in the movement since the 1970s, popular edibles include greens, strawberries, tomatoes, peppers, squashes and even edible flowers. A small space is all that's needed, and the number of servings yielded is often more than enough for an average-size family. 7 piece garden tool set includes pruner, snipper, rake, trowel, spade and water mister all included in a sturdy nylon tote with exterior pockets.
Here Comes the Sun June 23, 2012
It's a perfect time of year for outdoor activities for the whole family. And while getting outside for fresh air and some vitamin D is great for your overall health, too much sun exposure can be risky. In fact, underneath that deep tan after a day at the beach is accelerated skin aging and an increased risk of developing skin cancer. According to the Cleveland Clinic, skin cancer is the most prevalent of all types of cancer. Changes in the skin, including precancerous lesions, wrinkles, freckles and discolored areas, are all related to sun exposure. Consider travel-friendly bottles. The squeeze bottle with metal carabiner contains SPF 30 sunscreen and is made in the USA. Meets FDA Standard.
Certificate of excellence June 15, 2012
Many bosses find themselves struggling to get employees to understand the importance of job duties. We are trapped in the daily grind - going to work, doing job, and returning home. We get lost in the day-to-day operations and stop to appreciate employees, which may hurt company. No matter how cliché it sounds, employees tend to work better when they feel that they are appreciated and needed. Using awards certificates to show appreciation and recognition of employees who excel at their jobs can help company to grow and thrive.
Game time June 10, 2012
You've just arrived for the big game. All around you is the smell of barbecue, the sound of chattering fans and the taste of excitement. Suddenly it hits you - everything within 10 feet of you is a promotional product. An eco-friendly barbecue set, a high-capacity beverage cooler, a stainless can opener, a vibrant, full color-printed cup, you pal's unique backpack that looks like a football - everything. Even the hat on your head is logoed and looking sharp. You can create this experience for your clients. What sorts of promotions might work best with these items? Think of sports, golf tournaments, little league, family reunion, company cookouts, picnics and outdoor camps, to name a few.
Safety first June 2, 2012
Accidents, or unintentional injuries, come in at number five on the list of leading causes of death in America, according to the Centers for Disease Control and Prevention. Such tragedies can result from distracted driving, incorrect operation of machinery, workplace hazards and much more. But oftentimes, during dangerous situations or after accidents have occurred, the people involved have the chance to save themselves or others. These instances are when the product like this into life-saving instruments. Survivor Kit inlucdes: • Graduated 32 oz sport drink bottle with screw top lid and metal carabiner • Water proof container with whistle, compass and mini mirror • Pocket flashlight with strap; Batteries included • One size fits all emergency poncho; Emergency blanket
Beachcomber adjustable beach mat w/ steel frame May 23, 2012
Summer is almost here. Enjoy your outdoor life! The Beachcomber is for those who enjoy the outdoors and like to be out in it. It's a lightweight, portable beach mat that you can take anywhere. Fully-padded with adjustable reclining backrest, the Beachcomber allows you to stretch out your legs over a durable polyester mat sparing you from messy sand or bug-infested grass. It also features an adjustable shoulder strap and a zippered pocket, large enough to hold magazines and personal effects such as a wallet or shirt. Its steel frame means the Beachcomber is built to last. You won't be disappointed with this beach mat. Makes an excellent gift for anyone who loves to stretch out at the beach or park!
Page turner May 15, 2012
From Nooks to Kindles to iPads, e-readers are skyrocketing. However there might be advantages to the old paperback you are picking up at the library. According to a study from the University of Leicester in England, e-books make it harder to remember what you just read. Traditional book readers seemed to digest material more fully. Make this bookmark for fundraising, benefits and education events.
Tag it May 6, 2012
Who doesn't have a keyring full of house, car, office or P.O. boxkeys? Take advantage of their omnipresence with logoed keytags, which continue to be one of the most popular promo items. Bottle openers are perfect for happy hours with coworkers. A light is ideal for searching through a full purse in the dark. A key separator is great for valet parking and service stations. And consider classy chrome and leather tags as employee gifts or sponsor giveaways. Of course, even colorful keytags can't help everyone avoid mistakes with their keys, like losing them or locking them in the car, sometimes with the engine running. It happens to almost everyone at least once. Keep spares in a secure place … on a promotional keytag, of course. And here's a fun fact: Brent Dixonof Valdosta, GA, currently holds theGuinness World Record for the largest collection of keychains. He owns over 41,000 non-duplicated pieces.
Cork coaster April 28, 2012
Looking for an unusual and useful "green" product for promotions this year? Consider cork. It's biodegradable, recyclable and sustainable. Harvesting Cork Oak bark to create cork products is actually necessary to the health of the ecosystems in which the trees grow and to the economies of communities in which the forests exist. Encore Awards offers cork coasters in various designs.
Hat, cap & helmet bronzing April 15, 2012
Almost any kind of headgear can be bronzed for a memorable trophy you'll cherish forever. Baseball caps, cowboy hats, bowlers, sailor's hats, army beret and even football helmets look terrific when they're preserved by Bronzing.
One with Nature April 2, 2012
With spring in full swing, what better place to celebrate than outdoors? Take advantage of the very welcome warmer weather. The exquisitely handcrafted picnic basket was designed with elegance and romance in mind. The product is a barrel-shaped, two-lid willow basket with deluxe service for two that features durable hunter green PE (polyethylene) lining. Experience the finer moments in life with the picnic basket.
A Fline Line March 14, 2012
According to study, writing instruments are the most commonly owned promotional products in the U.S. Writing instructions also net 437 impressions per month, which translates to awesome ROI.
Serving Up The Best in Promotion Feb. 25, 2012
More and more people went to the bar for the logoed cup that works so well in the heat and got a souvenir for themselves as well as spent money at the bar. Most of the retail merchandise is an impulse buy for people on vacation, so it has to be very fashionable. These liquid activated shot glasses are great products for people to carry home to share with friends and family. The also share your brand and logo.
Lunch Tote Feb. 19, 2012
Goodbye, brown paper bag - hello, reusable totes are so much more earth-friendly, and they are fashionable to boot. Yes, packed lunches have come a long way. This lunch tote is for those who prefer to carry their lunch in style. Attractive and functional, no one will ever suspect you are carrying your lunch in this cute little purse. With its fully-insulated, water-resistant interior, it can be used as a purse or toiletries/make-up tote or even as a two bottle wine tote! The possibilities are endless! Why brown-bag your lunch when the such lunch tote lets you carry it in style!
Face Time Feb. 10, 2012
Though we will never fully understand the enigma of time, we can do a remarkable job of measuring it. There are few products more universal than a watch. Everyone needs to know what time it is, especially with meetings, appointments, projects and other engagements filling up each day. Encore Awards does custom logo watch.
Mug Shot Jan. 12, 2012
Water, soda, coffee, tea, milk, juice, beer, wine...you name it, you can drink it out of mug. And millions of people do. Mugs are an extremely popular and effective form of advertising. At Encore Awards, we can make personalized mug.
New England Treat Dec. 15, 2011
Surprise a lucky recipient with a bottle of high-quality Vermont maple syrup with this innovative 6.75oz star shape bottle. We can etch on it. What a perfect way to reword star employees and special clients.
Data Center Nov 18, 2011
USB drives have come a long way in just over 10 years. IBM began selling the first USB flash drives commercially in 2000. The first version had a storage capacity of 8 MB, more than five times the capacity of the then-common floppy disks. As of 2010, manufacturers are producing high-speed drives with capacities up to 256 GB. Everyone can use these handy technology items, from grandparents to corporate businesspeople. What high school student won't love a Rubik's Cube custom USB puzzle drive?
Be In Charge of Attitude Oct 15, 2011
October is Positive Attitude month. Now, I'm not sure who designated October as the month we all become cockeyed optimists, since Dale Carnegie was born in November. But that being said, it's still time to reflect on how maintaining a positive attitude, even in these tough times, can help overcome many of the variables in today's business environment.
Tasty Promotions September 19, 2011
1. Prepare employees to get healthy with a good-for-you gift basket of nuts, stress-relieving teas and protein bars. 2. Perk up a sales team of group of executives at an important meeting with a gift of ground coffee, chocolate-covered espresso beans and refreshing peppermint. 3. Provide fresh ideas when people offers a basket of fruit and moist baked goods 4. Symbolize how people will heat up a bottom line or offer sizzling ideas with salsa, hot sauces or spicy condiments, 5. Illustrate a business's kid-friendly service or atmosphere to lure parents to an office or showroom, jelly beans, gum balls and gummies are good bets.
Type of Logos Auguest 8, 2011
Letter-based logos, also know as Word Marks, are font-based logotypes that simply use the graphical power of letters or numbers (usually a company or brand name) to convey identity. Think of 3M, Google and Coca-Cola Logos. Iconic logos are symbolic in nature. They take a symbol that relates to the brand and reproduce the image graphically. Think of the Apple computer logo, a simply-rendered apple with a bite out of its right side - one of the most recognized logos in the world. Illustrative logos depict a brand or corporate identity in more detail. They tell a bite-size story with more complex pictorial elements. These might combine an illustration with the brand name. They Starbucks logo, for example, is an intricate wood-cut-like image of a mermaid beckoning coffee aficionados. Encircled by the words Starbucks Coffee, this logo has been simplified over its history to be more graphic and less complex in nature.
Key Elements of Design a Logo July 17, 2011
Logos or imprint artwork begin with a grasp of basic 2-D design principles: Line, Shape, Texture, Value and Color. When you draw a LINE you activate space and/or create a mood. Diagonal, curvy lines are energetic and suggest motion. Horizontal lines evoke rest of stability. Lines can swell or shrink to create a sense of space or be used to express direction. A line can be continual, a series of points or an implied connection SHAPE is a flat, enclosed area created by line, color, texture or the boundaries of other shape. Geometric shapes represent order and precision. Organic shapes reflect the natural world. The simpler the shape, the clearer your communication will be. The repletion and variation of lines, dots and shapes create TEXTURE (surface quality), adding visual interest to design and providing a sense of density. VALUE is the relative lightness or darkness of an image. The greater the difference in value, the higher the contrast achieved. Darker values are often associated with drama; lighter value are perceived as airy or restful. COLOR adds an expressive element to design, each hue having symbolic relevance relating to cultural influences. Colors can be warm or cool, aggressive or clam. In combination, they recede and advance.
Father's Day Unique Gift Idea June 10, 2011
Give your Dad a surprise this coming Father's Day, with this unique curved glass photo frame. This personalized frame measures a 10" by 8", to hold a vertical 4" by 6" photograph. You begin by choosing any title like Dear Dad, My Grandpa John, etc. Your chosen title, poem, sentiment or quotation is sand etched into the glass. This personalized gift for dad is ideal for a Father's Day celebration, and is a perfect way to showcase a favorite family photograph.
Let's get Together May 15, 2011
According to a survey conducted by Special Events, 41% of event planners say their firms will allocate more money to events in 2011. You may scout out the latest promotional products on this website.
Take Residence May 11, 2011
Accordingly to the 2009 American Time Use Survey commissioned by the U.S. Bureau of Labor Statistics, 85% of women and 67% of men spend time in the home doing domestic chores and activities on an average day. This makes the home a great place for you to promote yourself time and time again